Latest Episode | Cut To The Race Podcast
Juan Manuel Correa held nothing back when it came to his treatment following his life-threatening crash at the 2019 Spa-Francorchamps Formula 2 round, stating a distinct lack of support from the FIA.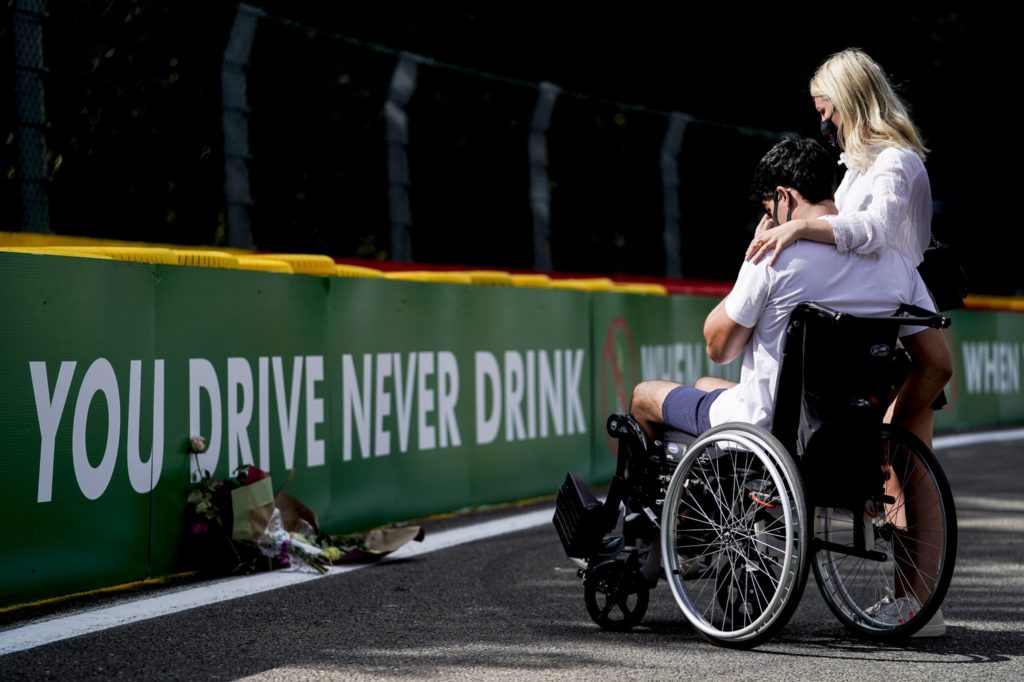 In a recent guest appearance on the Track Limits podcast, the American-Ecuadorian racing driver spoke about the months that followed his devastating impact at the Sprint race in Belgium almost four year ago.
Correa sustained massive injuries to his legs and spine in the collision, which also cruelly took the life of fellow F2 racer Anthoine Hubert. During his lengthy recovery the 23-year-old also went into respiratory failure, and was placed in an induced coma to allow his lungs to heal.
Miraculously, Correa returned to full-time racing in 2021, competing for ART Grand Prix in Formula 3. Following a second year in F3 and a couple of races in the final round of the 2022 F2 season, the American-Ecuadorian was offered a race seat with Dutch outfit Van Amersfoort Racing (VAR), which he accepted.
The podcast
Questioned about the FIA's immediate response to his hospitalisation, Correa responded: "To be honest, Formula 1 and the FIA ​​did nothing to help me after the accident. I was all alone."
"There was no support for me at all from the FIA. I felt used… You give them a good show and they benefit from it, but you get nothing back from them."
"That was pretty bad, to be honest."
This is not the first time that Correa about the FIA's treatment after the crash. In an interview with NTV three years ago, he complained about the fact that the FIA did nothing to support him when his life was still very much at risk. He said: "Everyone went to Monza the next day after the accident, I stayed in the hospital and I almost died four days after the accident. And there was nobody in the FIA or someone who looked after me."
Following considerable public outrage, the FIA chief medical officer, Dr. Christian Wahlen, responded by stating that the on-site doctors had saved his life on the day and the FIA themselves had been keeping Correa's family in constant contact while the driver was in intensive care.
While Correa subsequently backtracked on his comments on NTV, it seems that the VAR driver still holds a grudge against the FIA almost four years on from the accident.
The American-Ecuadorian will be looking to put these negative feelings aside as he looks to take his first victory in F2 this season. 2023 got off to a fairly decent start for Correa, with tenth in both the Sprint and Feature races around the Bahrain International Circuit. What can he achieve this year? Only time will tell…
Feature Image Credit: F1 RUBIO