Latest Episode | Cut To The Race Podcast
Zhou had already dealt with racism before his rookie season in Formula 1. He now explains that Lewis Hamilton has given him support in recent months.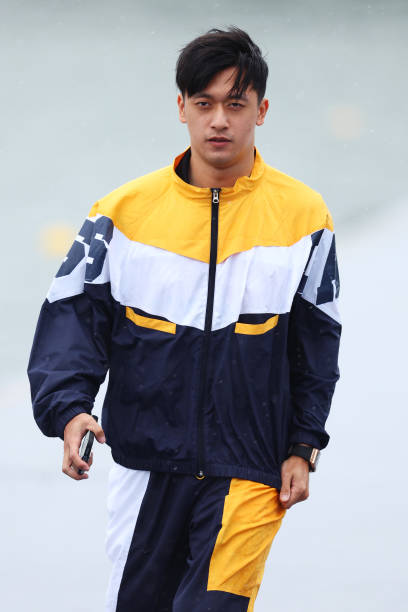 After Zhou scored points in his first race, the seven-time world champion congratulated him. The two stayed in touch, especially after Zhou's violent crash in Britain. The following week, in Austria, Hamilton was seen talking to Zhou.
According to crash.net, he explains:
"He congratulated me after Bahrain, and we sometimes stay in touch," Zhou said. 
"Not knowing him for long, I think it's the first time I've actually got to know him, this year. Obviously advice he wouldn't give me, because it's a competition. 
"But he's been very much on my side, and he knows what I've been through, because it's kind of similar."
Zhou delighted with Hamilton's attitude
The Chinese driver admits that for him, Hamilton is "one of the greatest in the history of motorsport".
Zhou especially credits how the world champion handles the stressful situations in Formula 1.
"The way he was dealing with the pressures, is insane," Zhou continued. 
"I feel like what Lewis experienced in some stages, I experienced at the beginning of the year before the first race. So I can feel how tough he went through it. He's been through that while he was fighting for several F1 titles.
"For me, I know I'm not going to be fighting for the title, maybe to score points get the best out of my car. So big respect to him. 
"Especially in F1, the hardest competition, to be winning seven years is crazy. Doesn't matter if you have the best car, still winning is not easy."
Hamilton as an ally in the fight against racism
Lewis Hamilton continues to push Formula 1 and his fellow drivers to stand up in the fight against racism. He is particularly close to the Black Lives Matter movement. 
For his activism, the Briton has often received criticism, especially from people who believe that politics and sport should remain separate.
Zhou has also experienced abuse since the beginning of his professional motorsport career. He can understand how Hamilton must feel:
"I feel like I've experienced what he experienced maybe two years ago, when he was standing out and getting all the racist comments, especially last year," he explained. 
"I was experiencing last year at the same time but kind of in a different area of our career, so these things are similar. At least this year I think both of us can be showing people what we deserve. 
"I think F1 is a big family sport, so to have everyone understanding that and to be positive about everything, is the right way to be going forward. 
"Lewis is the leader of the drivers, trying to lead the sport into a better future, which has the respect of all the drivers."
Hamilton and Zhou as Formula 1's fashion trailblazers
Zhou and Hamilton also often stand out for their striking style in the paddock. Some ridicule this, and others celebrate their style. 
Zhou's opinion:
"It's been great in the last few years watching Lewis showing a different style in the paddock," he said. 
"This year I've been trying to show the stuff I usually like to wear in the paddock. In the past, maybe 20 years ago, racing drivers were just about racing. We still have our enjoyable personal stuff to do and to be showing that on Thursdays, I think it's great. 
"Obviously he was the first one to be open in that way and it wasn't easy. I fully remember the first time he did that. A lot of people were saying 'why is he wearing that?' and I was one of the guys who liked his fashion sense. 
"When I arrived in F1, I just really wanted to be myself, either on track or off track, so that was what I tried to do. It's great that now we have more people using their own clothes in the paddock."
Zhou also plans to bring out his own clothing line in the future:
"That's definitely on the plan in the future. Because I really want to make my own brand in the future, just purely fashion designing stuff."
We are curious to see what the young driver can still achieve in his first Formula 1 season. So far, he has scored 6 points in the Alfa Romeo.
Feature Image Credit: Clive Mason via Getty Images