Latest Episode | Cut To The Race Podcast
Guanyu Zhou is hoping to retain his race seat for the 2023 season. Zhou is apparently set on staying with Alfa Romeo.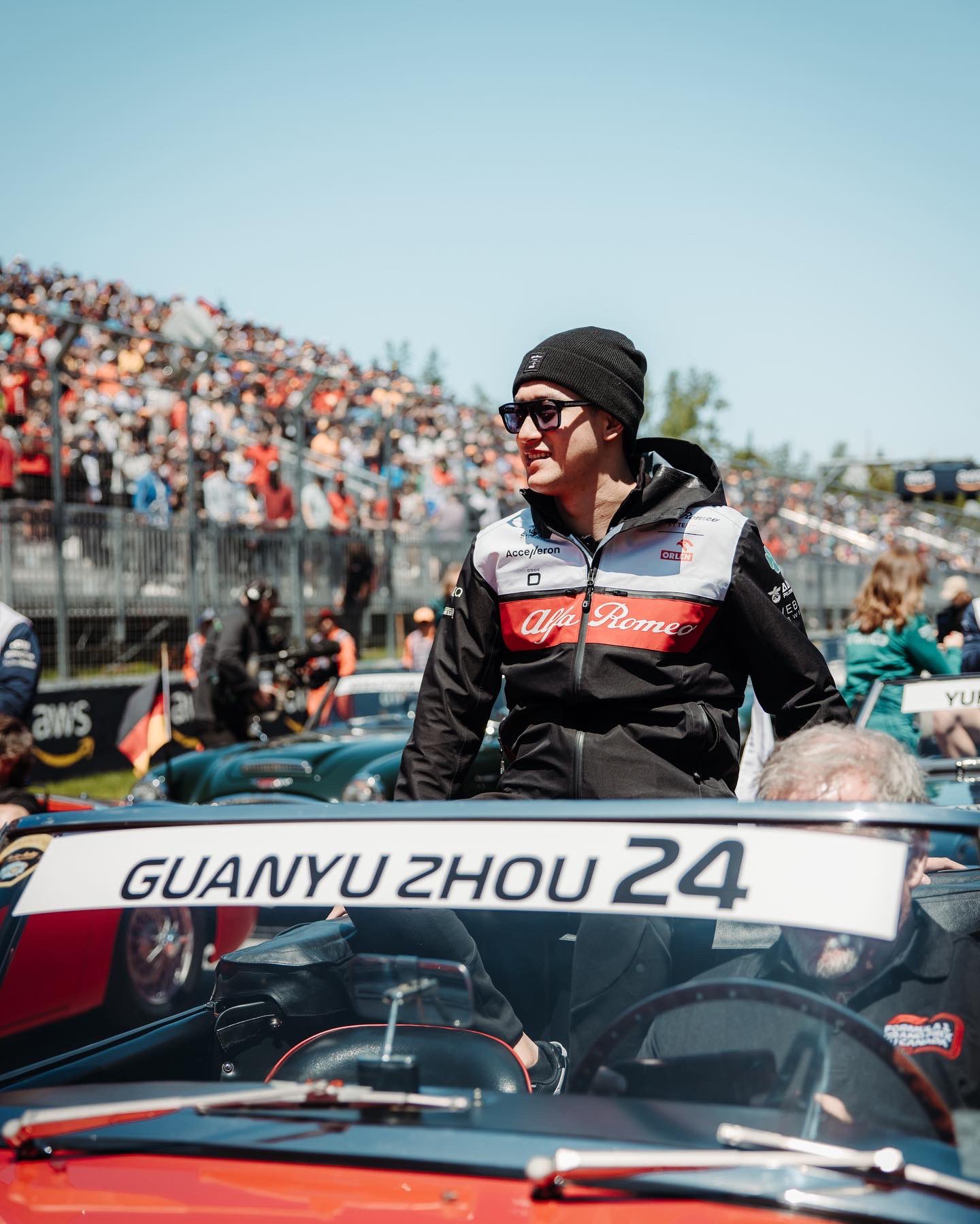 As F1 silly season is in full swing, all the stars of the sport are making their opinion heard. Guanyu Zhou, one of the sports quieter stars, has shown he's got the talent this year. After finishing in the points on his debut, Zhou has had a tricky season (through no fault of his own).
In the season opener, Alfa Romeo looked like it could be on for an excellent season with Zhou finishing in the points and Valterri Bottas qualifying excellently. The momentum hasn't been with the team, however. They've had bouts of bad luck and have had to retire the car quite a few times.
Despite this, the team does currently sit in P6, quite comfortably.
Zhou's Future
Now that Zhou believes he is up to speed and comfortable in his car, the Chinese driver is now working to improve his (and the car's) consistency. Zhou, just before the summer break, revealed that he hasn't spoken to teams and is happy and comfortable at Alfa Romeo.
After admitting he was initially nervous about getting kept on for 2023, Zhou has now revealed he is less stressed about retaining his Alfa Romeo seat.
Not only has Zhou impressed on track but his incredible return to the sport after a horror Silverstone crash has left many impressed. With such a great commitment to the sport, Zhou is wanting to race next year. Clearly, he's happy to stay with his team and build a future together.
Zhou is set to talk to the team about his future upon his return after the summer break. When the drivers regroup at Spa will be the typical time for talks to commence.
Team Principal Fred Vasseur, the man in charge of making such decisions seems to be confident in his new talent. He has repeatedly spoken highly of Zhou and has been very impressed with his on-track efforts.
Vasseur has been gone as far to say that Zhou "exceeded expectations".
With both driver and management comfortable with the relationship, it seems that next year's driver lineup is all but officially confirmed. This is even more true now that Zhou has said he isn't looking at other teams. Vasseur is confident that Zhou will perform in the second half of the season and intends to overcome the reliability issues of the car.
Feature Image: Formula1.com