Latest Episode | Cut To The Race Podcast
Mercedes team boss Toto Wolff has played down claims that the incident involving his driver Valtteri Bottas and Williams star George Russell at Imola were down to the fact that Bottas feels under threat. 
Russell, who is hotly tipped to take a Mercedes seat next year, suggested that his tussle with Bottas was mainly caused by the fact that the Finn feels his future is under threat from the young Brit, a suggestion that Wolff was quick to dismiss.
As Russell was attempting to pass Bottas on the right hand side for position on the approach to the Tamburello corner, Bottas looks as though he moved ever so slightly to the right, squeezing Russell onto the wet part of the tarmac, causing him to spin at almost 200mph, and taking Bottas with him. Both drivers emerged from the incident okay, but Russell was furious, and confronted Bottas. Both drivers blamed each other for the crash, which ended their races.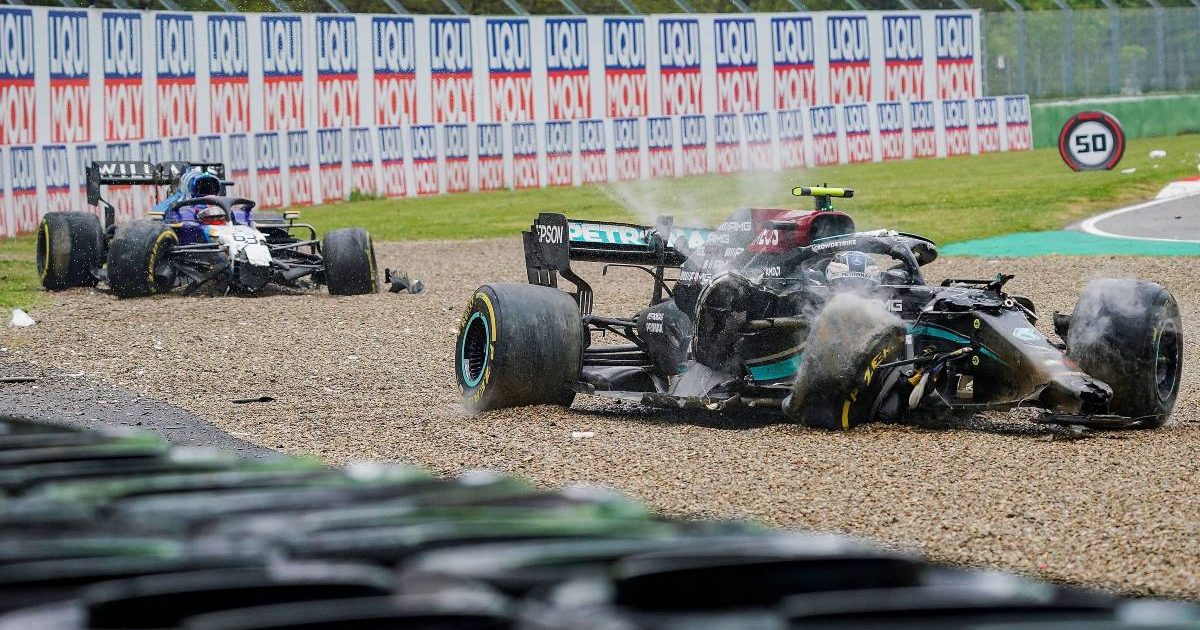 Image Credit: Formula One
The Finn's seat is regarded as being under threat from Russell for 2022, and after the incident, Russell was quoted as saying:"Perhaps if it was another driver, he wouldn't have. That's what went through my mind."
Speaking to Sky Sports F1, Wolff said: "The whole situation should have never happened. Valtteri had a bad first 30 laps, and shouldn't have been there. But George should have never launched into this manoeuvre, considering that the track was drying up,"
"It meant taking risks, and the other car is a Mercedes in front of him," he continued. "In any driver's development, for a young driver, you must never lose this global perspective. So yeah, lots to learn for him I guess."
He believes that Russell should be looking at the bigger picture, being a Mercedes junior driver. Initially his response was more blunt to Russell's claims, stating that it was "bulls**t".
However, Bottas also dismissed the theory, and said: "Sorry, I lost my aluminium foil hat somewhere. It's quite a theory. I'm always going to defend to any driver, I'm not keen to lose any positions. That was normal defending. It could have been a lot more aggressive if needed."
Headline Image: AP Images