Latest Episode | Cut To The Race Podcast
Mercedes boss Toto Wolff says that the Brackley team found an engine fix, which was their "Achilles' heel" over the past few Grands Prix.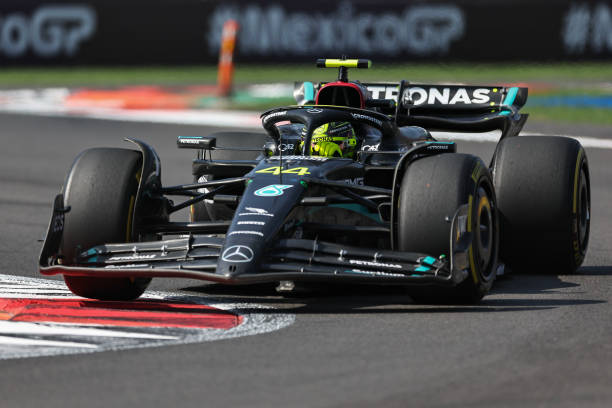 Lewis Hamilton managed to secure his second consecutive second place finish on track. The Mercedes driver was, yet again, the runner-up to Max Verstappen, although he was disqualified from the United States Grand Prix.
At last weekend's race in Mexico, the 38-year-old was able to finish second and 14 seconds behind race winner Verstappen. The Briton started the race from sixth, climbing up four place by the chequered flag.
Evidently, the German team's race pace was – once again – very strong. Hamilton was able to beat both Ferrari, despite the Scuderia starting one and two.
Engine issues occurring in Mexico had been fixed
Wolff believed that the performance in Mexico was helped massively due to the engine issue being fixed.
The Brixworth-based High Performance Powertrains site had acknowledged a turbocharger issue. The issue was found to be that it struggled to breathe due to the high altitude levels. Therefore, the engine would often overheat.
Wolff acknowledged the hard work from the Brixworth team, saying:
"HPP has done a fantastic job over the past few years – that was always our Achilles' heel here that the turbo didn't breathe good enough.

"That's sorted and it's a strong weekend. Our power unit was like all the others.

"I couldn't be more proud of what HPP has achieved with the power unit."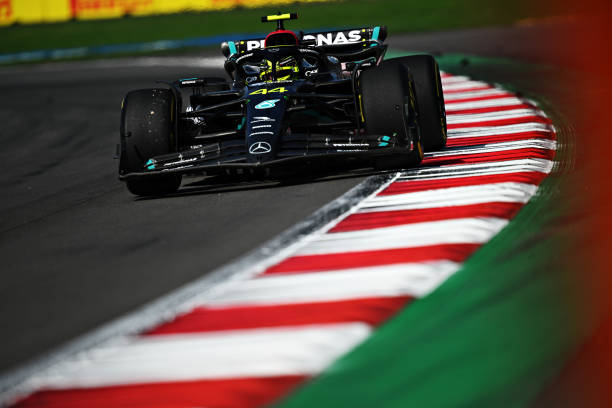 Temperatures were stable
Every race in Mexico sees drivers move off the racing line on the straights. This is to cool the car down, preventing from overheating from following the car ahead.
Wolff was impressed with the temperature management throughout last weekend's race. The Mercedes boss said that it had been stable and Hamilton's efforts of moving out of the tow of the cars ahead was to not overheat the brakes – not the engine.
The race last weekend saw Hamilton and Russell 14th and 15th in the speed traps, however. Despite that, Wolff saw the positive of having three practice sessions again to further understand their floor upgrades – that were brought to Texas.
"We've seen that it is providing more downforce, more drivability. The car is a little bit less tricky.
"Still, the genes are there. Lewis said to me, 'She's still so difficult to drive, although she's faster'.
"It was important whether directionally we were going in the right direction for next year and seemed to be on the right path.
Hamilton is still pushing to beat Sergio Perez to P2 in the drivers' championship. The seven-time world champion was able to close the gap to 20 points with three races to go.
Feature Image Credit: Jared C. Tilton via Getty Images