Latest Episode | Cut To The Race Podcast
Lewis Hamilton's chances of avoiding an engine penalty are reducing as Mercedes team boss Toto Wolff has admitted that there are now some question marks surrounding his driver's engines.
The seven-time world champion is currently locked in a fierce title battle with Red Bull's Max Verstappen and leads the standings by just two points after taking a monumental 100th career win in Sochi.
With only seven races the left Hamilton is currently using his third and final permitted engine, however concerns have been raised suggesting that he'll have to fit a fourth and therefore take a grid penalty.
Following Red Bull's decision to give Verstappen a fourth engine unit at the Russian Grand Prix, he managed to climb to P2 in the chaotic closing stages despite starting from the back of the grid.
This provided some serious damage limitation for the Dutchman's championship hopes, giving Mercedes and Hamilton a real headache regarding their own engine options.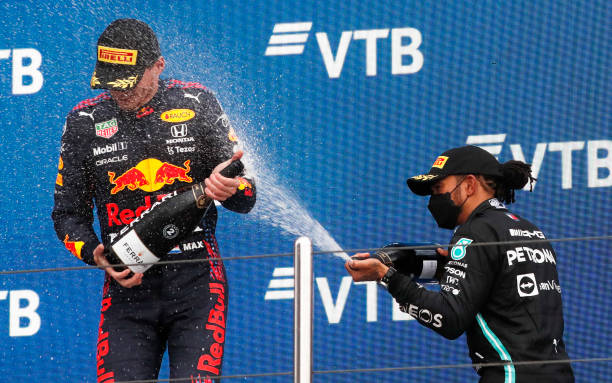 Credit: Pool via Getty Images
Additionally, Hamilton's teammate Valtteri Bottas took two consecutive grid penalties in Italy and Russia after Mercedes opted to swap out his engine units at each Grand Prix.
According to the Express, when queried about why the team chose to give Bottas a fifth engine at Sochi, Wolff said: "I think we haven't only made the cautionary engine change because we felt we wanted to stockpile, but also because we want to understand the engine's performance – and that has given us some question marks.
"We're just taking it one race weekend at a time – and [then we'll] reassess the performance of the power units and then take decisions.
"At the moment we are reassessing the performance of the power units because we have question marks, and therefore haven't decided which engines would go back into the pool."
Headline Image: Pool via Getty Images