Latest Episode | Cut To The Race Podcast
According to F1 CEO, Stefano Domenicali, Sebastian Vettel could have a future role with F1 Management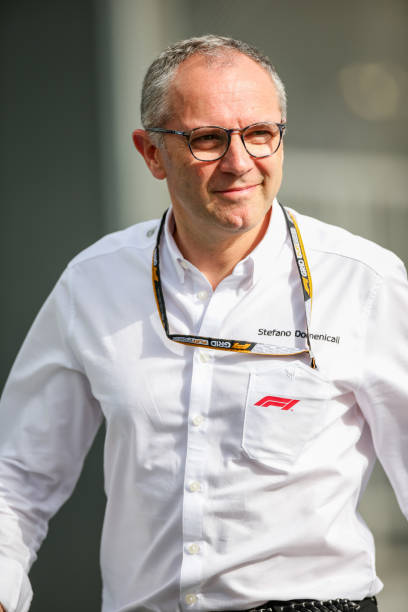 It was one of the worst kept secrets of the Formula One paddock this year, that four-time world champion Sebastian Vettel would retire at the end of the season. But what could be next for one of the sport's most successful drivers?
Vettel's vast array of interests
If we have learnt anything about the German during his last few years in Formula One, it is that he has many causes close to his heart. From saving the bees, raising awareness on the topic of climate change, and promoting diversity and inclusion both in the sport he loves and the world over. After 2022, where does he start?
Vettel himself admitted in an interview with Sky Sports during the Hungarian Grand Prix weekend that there are:
"Lots of things and lots of ideas."
He went on to add: "I have lots of interests – some are very close to racing and maybe they will take more room in the future, and some have nothing to do with racing." But what could these racing interests detail?
Stefano Domenicali's Offer
Former Ferrari Team Principle, and current CEO of the Formula One Group, Stefano Domenicali expressed his wishes, following Vettel's retirement announcement, for the German driver to retain his ties with the sport. He gave an interview to the German sports magazine, Sport Bild, where he said:
"Among other things, we spoke about his decision and his plans for the future. Sebastian will always be connected to Formula One and we want that connection to continue. If he is interested in becoming part of our system and if our approaches fit together, then I would of course be happy to welcome him here."
Vettel is a much loved and admired member of the paddock. And it would be a shame to see him disappear completely following the conclusion of the 2022 season. Could Vettel enter a management role that he feels passionate about? One that would also be beneficial for the Formula One organisation?
The sport has a growing invested interest and is focusing more on limiting its environmental impact and increasing its sustainability. Whether that is regarding its commitment to be net-zero carbon by 2030. Or the rapidly arriving goal for all Formula One cars to be using 100% sustainable fuels by 2026. Will we see Vettel enter a role that allows him to further express his passions and activism surrounding the environment? With the aim to help reduce the sport's negative impact on it?
Feature Image Credit: Bryn Lennon via Getty Images