Latest Episode | Cut To The Race Podcast
Red Bull boss Christian Horner believes Sergio Perez's tyre struggles this year is down to fine margins needed to extract the most out of the new 18-inch compounds.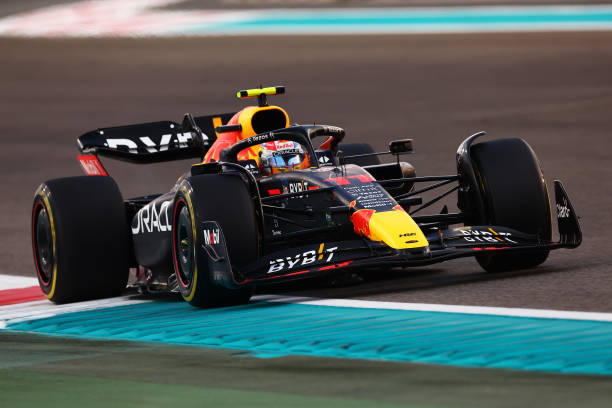 Perez has been called the 'tyre whisperer' throughout the Mexican's Formula 1 career. The 32-year-old gained a reputation as being one of the best drivers in terms of tyre management, especially during his stints at Force India and Sauber.
Perez admits 2022 tyre struggles
However, the Red Bull driver has admitted that he has struggled more with the new 18-inch compounds. The new tyres were designed to allow drivers to push more behind another driver. The Mexican confirmed this, saying:
"I struggled a bit with these tyres this year, in terms of managing the tyres in the race.

"So hopefully that can be something that we will improve for next year, and generally just be a bit stronger."
The 32-year-old's tyre struggled proved costly in Abu Dhabi. The Mexican was forced into an extra stop after taking too much of the front-right tyre earlier on in the race.
Many during the race believed that Ferrari tricked Red Bull into making an extra stop for Perez. However, Red Bull boss Christian Horner said that the Mexican would have been a "dead fly" if he stayed out.
The extra stop also costed the Red Bull driver second place in the drivers' championship. The Mexican lost out to Charles Leclerc both on-track and in the championship.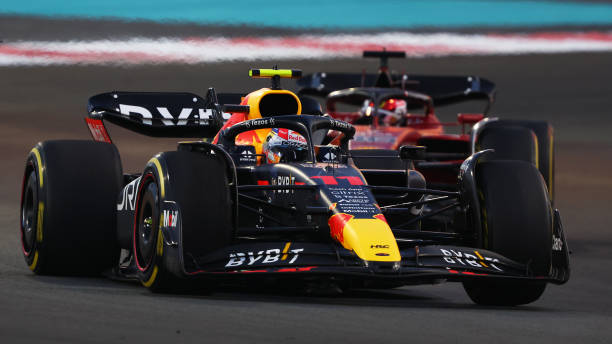 Fine margins affected Perez's performance
Red Bull boss Christian Horner was asked by Autosport about Perez's tyre struggles this year. The 50-year-old explained how small set-up changes had a great impact on how the tyres performed.
"What we've seen this year is the margins are so fine," said Horner.
"You can be a click of front wing out, or a bit of ride height, or a small amount of mechanical balance, and it can have a dramatic effect on your tyre life."
The Briton acknowledged that Perez has still had good race this year in terms of tyre management. However, Abu Dhabi was a race where the Mexican struggled compared to Verstappen and Leclerc.
The 32-year-old – during the race – asked the team if Verstappen could drive faster as the Dutchman was holding him up. That may have meant that the Mexican was pushing hard whilst his teammate was saving tyres.
"I think that Checo's driven so many races where he's been fantastic on the tyres. [In Abu Dhabi] it was just the first stint that compromised him, where the front right started to grain quite heavily compared to Charles and Max [Verstappen].
"That then put him out of sync where we had to pit and that was on a very compromised one stop. So, the two-stop was the more attacking race."
Perez finished under 1.3 seconds behind Leclerc. The Mexican was on a charge, trying to make up the time lost for making an extra stop. However, the Red Bull driver did not have enough laps to pass the Monegasque.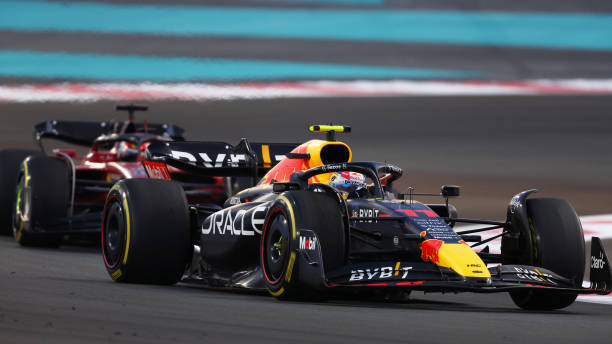 Is Verstappen now better at saving tyres?
Red Bull advisor Helmut Marko believes that Max Verstappen now has the edge in tyre management over Perez now. The Austrian claims that the Dutchman has adopted the skill, meaning that he could now be better than the Mexican.
Verstappen's tyre management has allowed the two-time world champion to win 15 races in 2022. Ferrari as a package have struggled with tyre wear and Perez has had issues with his tyre this season.
"Max has gradually become a tyre whisperer. We give him a certain plan and he executes it optimally. In Abu Dhabi, for example, with Max we had already assumed a one-stop," Marko said.
Do you think that Verstappen is now better at saving tyres than Perez now?
Feature Image Credit: Heuler Andrey via Eurasia Sport Images/Getty Images