Latest Episode | Cut To The Race Podcast
Soon after being cleared of any impropriety for a changed floor on Carlos Sainz's car during a Pirelli test, Ferrari have hit the track again.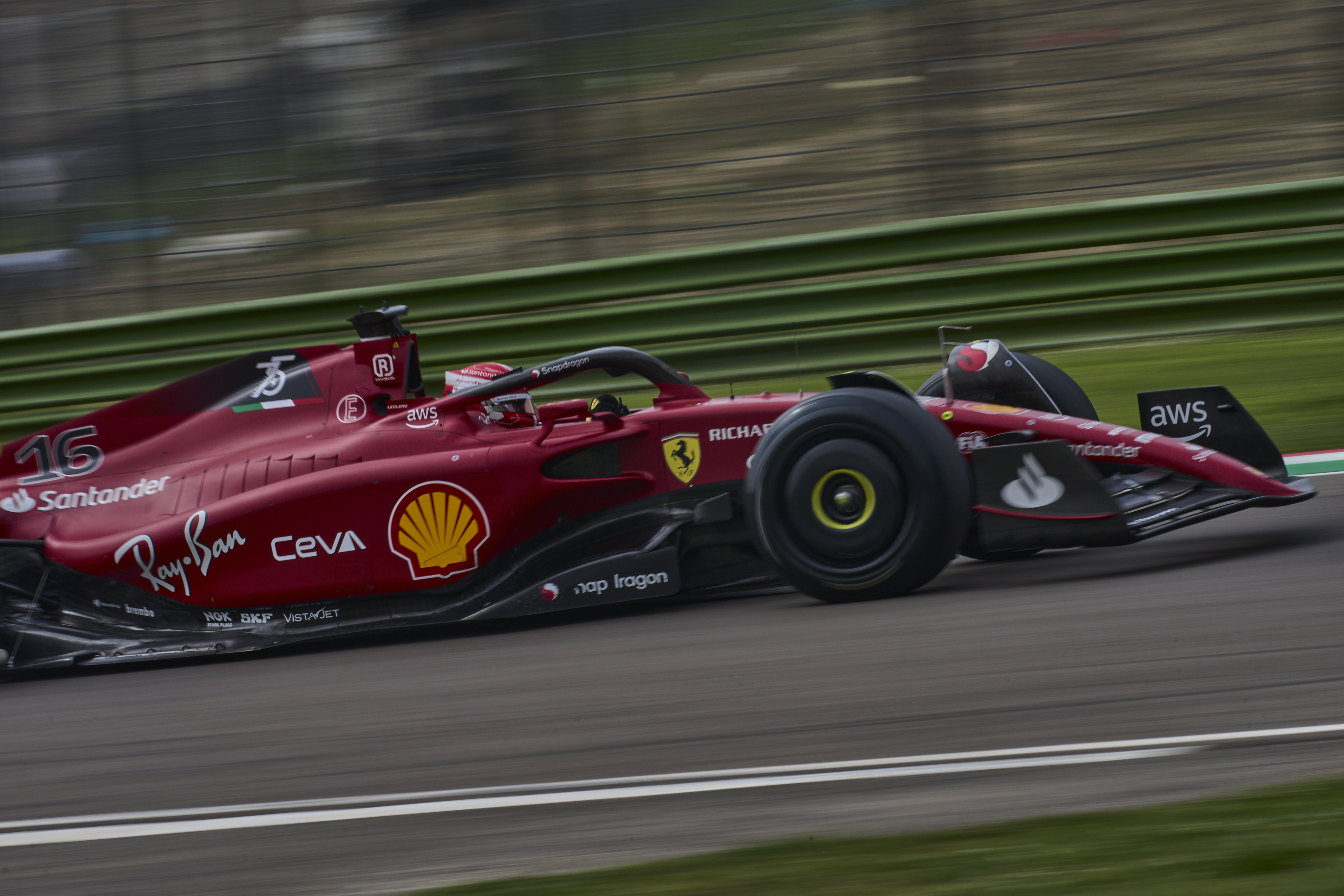 Now, the team have been back on circuit for a filming day at Monza, as reported by Motorsport.com. It's an intriguing development as they look to close the gap in relative pace to Red Bull. But will it rile up their peers like last time?
They came under intense scrutiny from the rest of the paddock for their actions at Imola. In fact, it only came to light after eagle-eyed viewers spotted the floor in a now-deleted tweet published by the team. However, they were ultimately found innocent of wrongdoing, as the floor used was also run in pre-season testing.
The episode has led to a renewed focus on transparency, with the rest of the grid wanting more clarity on the rules surrounding testing.
It wasn't the first time this season that Ferrari had been involved in a story speculating about operations; their close relationship with Haas gaining significant attention from their rivals.
Why are they filming?
Officially, it was a promotional filming day. The aim was for Charles Leclerc to help create video footage of the F1-75 in action on track.
Ferrari did tweet in confirmation of this, including their own photograph of the 100km (17 lap) run.
Filming Day in Monza ✅

Focus now shifts to Barcelona next weekend 🇪🇸#essereFerrari 🔴 pic.twitter.com/n9pqXltvc1

— Scuderia Ferrari (@ScuderiaFerrari) May 13, 2022
It's an understandable development, as the team needed video material that didn't include their former sponsor, Kaspersky. The Russian company were dropped by Ferrari following Russia's invasion of Ukraine.
Their initial filming day had taken place in Barcelona during pre-season, but the car was still adorned with Kaspersky logos, so fresh footage was needed.
However, it was a highly secretive session, with fans barred from attending the circuit. Access roads were blocked off and only one uncredited photo of the car is currently in circulation.
The private nature of the event has caused some to question whether they could be looking to extract further performance gains as they look to reduce the estimated two-tenths a lap disadvantage to their title rivals, Red Bull.
That said, there were no obvious changes to the car. The team will be focusing on reducing drag and weight heading into the Spanish Grand Prix next weekend.
Given some of the news stories surrounding Ferrari in recent weeks, namely the Imola test and their relationship with Haas, it would not be surprising if their promotional filming day is also called into question.
Featured Imaged Credit: Uncredited photo from Ferrari's filming day at Monza on 13th May 2022