Latest Episode | Cut To The Race Podcast
The 2023 season has only just begun and so has the discussion of contracts.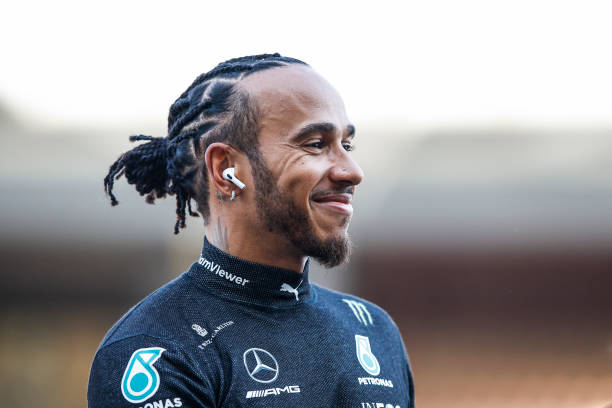 Formula One is considered by many to be the pinnacle of motorsport. Drivers aspire to make it to the top and enter into F1. That being said, it can be difficult to succeed in such a cutthroat sport that changes every year.
Furthermore, there are some drivers that will be especially keen to impress this season as their contracts are soon to expire.
The first of these seven drivers is seven-time world champion Lewis Hamilton. It is very unlikely that we do not see Hamilton in the sport next season. The question is whether he'll be at Mercedes or not. The British driver went the whole of 2022 without a race win as the W13 struggled to compete with Red Bull and Ferrari challengers.
However, 2023 hasn't been too dissimilar from last season so far. With one race down and 22 to go, the brand new W14 is falling further behind the competition. Despite a fifth place finish at Bahrain, Hamilton will want to compete for championships. At this current moment in time, it does not seem possible for Hamilton to achieve this at Mercedes.
The Silver Arrows are expected to get better and be back to their best in the future. How long will this take and will Hamilton have the patience to stick around? There have already been rumours circulating about a possible move for the 38-year-old to the prancing horse in 2024. Despite all the speculation, many would expect Hamilton to still stay at the British based team for next season and beyond. However, in the sport we all love, anything can happen.
Zhou Guanyu
Last season's only rookie Zhou Guanyu, will have big expectations to improve on his first season with Alfa Romeo as he hopes to stay in Formula One. The Chinese driver had an up and down 2022, scoring just six points.
Zhou had some stand out performances last season. He scored a point in his debut race at Bahrain and later on in the year at Monza. His best finish came at Canada where he picked up four points as he came across the line in eighth place.
Despite scoring points in only three races, Zhou finished just outside of the top ten on multiple occasions. On the other hand, Zhou did have five DNF's last year. These were mainly down to Alfa Romeo's reliability issues. To stay in the sport for 2024, Zhou will have to perform more consistently and close the gap to team-mate Valtteri Bottas in 2023.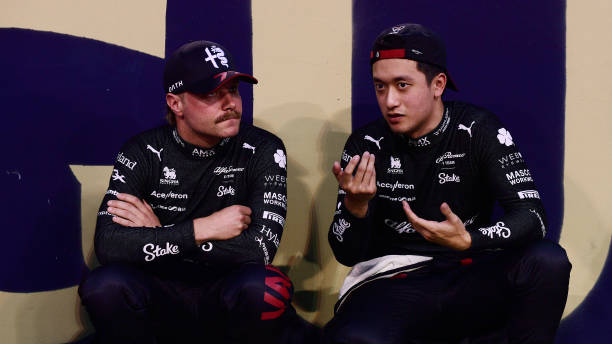 Haas' Duo
Team Principal Guenther Steiner can be very ruthless when it comes to his driver line-up. Steiner has already had two completely new line-ups over the past three years at Haas. For this season, Kevin Magnussen will be alongside Nico Hulkenberg to help take the American team to the next level.
It is well known that both Magnussen and Hulkenberg have had their differences in the past. However, both drivers will need to work together and perform to stick around in Formula One next season.
Magnussen had a respectable 2022 campaign, scoring 25 of Haas' 37 points. A stand out performance for the Danish driver came at Bahrain last season where he finished fifth.
Hulkenberg on the other hand, returns to F1 full time in 2023 after making a couple of appearances for Aston Martin last year. Despite starting the Bahrain Grand Prix in the top ten eight days ago, the German driver was unable to follow up with points after sustaining damage early on in the race.
Both Haas drivers finished outside of the points last race. Neither Magnussen or Hulkenberg are safe in the sport for 2024 and will need to be up in the points to have any chance of their contract being extended.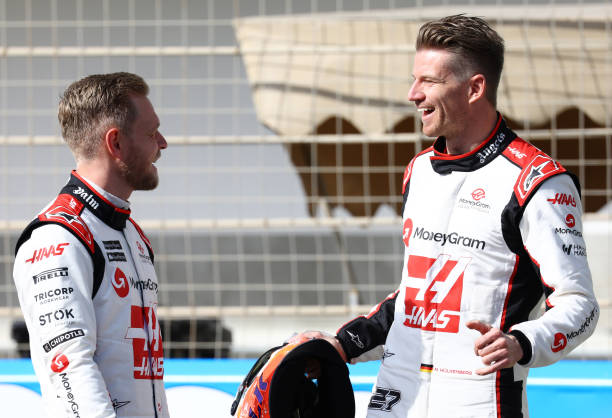 Yuki Tsunoda vs Nyck de Vries
Both Yuki Tsunoda and Nyck de Vries will battle it out in 2023 to hopefully stay in the sport. Tsunoda has a lot to prove as he begins his third year in Formula One and at AlphaTauri.
The Japanese driver will be expected to deliver more points finishes and consistency after the team ended last season ninth in the constructor standings. Tsunoda scored just 12 points in 2022. His best result came at Imola where he scored half of his total points for the campaign across the weekend.
Nyck de Vries on the other hand, enters the sport as a rookie. This is despite racing last year for Williams as Alex Albon's replacement at Monza. The Dutchman was able to claim a ninth place finish that day and ultimately, impressed AlphaTauri Team Principal Franz Tost.
De Vries already possesses an impressive resume in motorsport. After winning both F2 and Formula E world titles, he'll be hoping to make his mark in F1. De Vries could affect his team-mates' stay in the sport if he out performs him in 2023.
This could ensue a battle between both drivers in order to have a contract for 2024. Tost will be expect one of his two drivers to step us a team leader. For who that will be, we'll have to wait and see.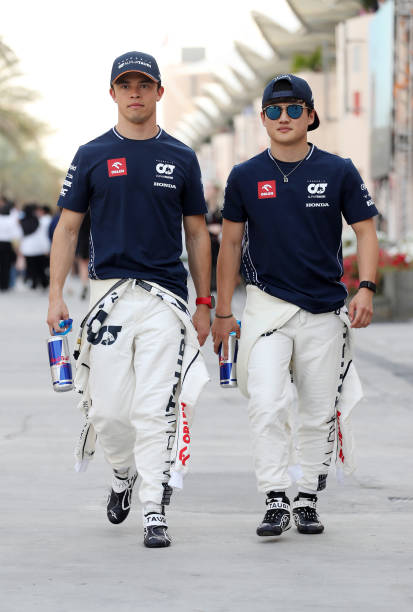 Logan Sargeant
The F2 graduate will be hoping to impress for Williams this season. He replaces Nicholas Latifi for 2023. Logan Sargeant will have the support from the constantly growing US fanbase in the sport.
Sargeant was able to achieve enough super licence points to make his dream come true and compete in Formula One. The American has already got off to a good start after he finished in 12th place eight days ago in Bahrain. Even though he had settle for no points, this was the best finish of any rookie so far in 2023.
Williams were the worst team last season, sitting bottom of the constructor standings in 2022. However, the team has new leadership in James Vowles. He was the chief strategist at Mercedes and played a key role in the teams success for over a decade.
Williams look like they have a decent car and Sargeant will be hoping that he can deliver the all important results in it. Williams' journey back to the top may take time but if Sargeant can perform, he will surely have his contract extended. If he doesn't, there will be many drivers who will be wanting to replace him.
"Silly season" as it's known won't start kicking in properly until around the summer break. The 2023 season has just got underway and there is plenty of points up for grabs. The question is, who will rise to the challenge and who will fall short?
Feature Image Credit: (Photo by Eric Alonso/Getty Images)