Latest Episode | Cut To The Race Podcast
Jacques Villeneuve questions why Daniel Ricciardo is even in contention for the second Alpine seat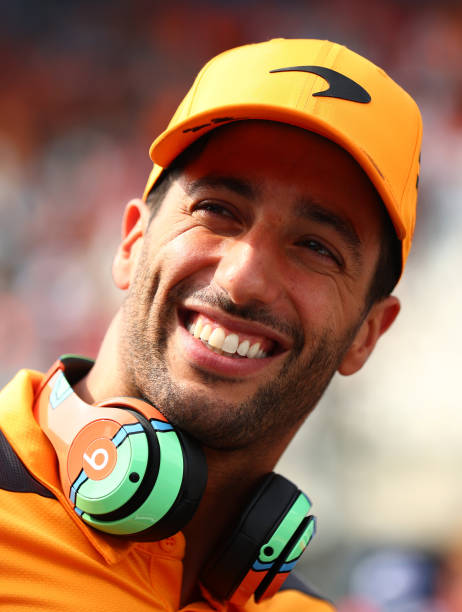 The 1997 world champion has provided his commentary on who he believes should be taking up the second Alpine seat in 2023. Villeneuve suggests that Alpine should take a gamble on Formula Two rookie, Jack Doohan. The young Australian is part of the Alpine Academy and is a three-time race winner in F2.
While Doohan is Villeneuve's clear favourite, the Canadian also provided his opinion on the other contenders for the final seat at the French outfit.
Villeneuve's thoughts on a Gasly/Ocon partnership
During the Italian Grand Prix weekend, Villeneuve spoke with F1 TV. First, he highlighted the reasons why Alpine should not make a play for AlphaTauri's Pierre Gasly. He commented:
"That's a strange one, they already have a French driver. The two (Gasly and Ocon) don't get along, so don't put them together, and he's under contract and you have to move mountains to get him, so it doesn't make sense. And Gasly hasn't had a very good season in general."
The former driver has a point. Compared to the 2021 season, Gasly has only scored points in five races this year compared to the 11 occasions he scored points last year. But Villeneuve's comments on Gasly's season are nothing compared to the scathing review he provided on Ricciardo's career.
An untamed review of Ricciardo's career and 2023 chances
Villeneuve did not hold back whilst discussing Ricciardo's Formula One career. When asked about the Australian's chances to drive for Alpine next year, Villeneuve responded:
"Why should he be? He's done two awful years at Renault, two even worse years at McLaren. That's four years and how long has he been in F1 total? Almost half his F1 career has been bad, and that's when he's had experience, so there's no reason, especially for a team he has already driven for."
The 2022 season marks Ricciardo's 11th full season in Formula One. While 2022 has not been his most successful outing, having only scored 19 points so far. He did score 115 points last year. In terms of points scored, Ricciardo outscored his second season at Red Bull by 23 points last year.
That's not to mention, during Ricciardo's second year with Renault, he placed fifth in the drivers' standings with 119 points. During one of the Australian's most successful years in Formula One, he also placed fifth, having stood on the podium eight times.
But Villeneuve did concede that "it looks like the modern cars don't suit his driving style because he was impressive at Red Bull." He does believe, however, when discussing Ricciardo's move away from Red Bull, that:
"Something happened in the switch that just didn't work for him, and he hasn't recovered."
Does Ricciardo deserve another chance in Formula One? Or do the new cars simply not suit his driving style and he should try something new?
Feature Image Credit: Marco Canoniero via Getty Images