Latest Episode | Cut To The Race Podcast
Aston Martin's Sebastian Vettel has recently been thinking about what his life will be like once he takes off the helmet and gloves for one last time, raising questions on just how soon it will be before he announces his retirement.
The German is currently partaking in his 15th year in Formula 1, his career has spanned from becoming the youngest F1 race winner with Toro Rosso in 2008, to going on to have six successful years with Red Bull winning four driver's titles.
In 2015, Vettel signed for Ferrari where he achieved his childhood dream of winning in red. However he failed to emulate his hero Michael Schumacher with a championship win with the prancing horse despite coming in close contention with Mercedes rival Lewis Hamilton.
A career of surmountable highs and gut retching lows, Vettel has become one of the most beloved members in the paddock. Yet his time in the sport could be coming to an end fairly soon and it will be time for him to find new passions – which he reflected on with motorsport.com.
"If you look at my age, it's clear that I can't race for another ten years. I'm definitely thinking about my future and have plenty of interests," he explained.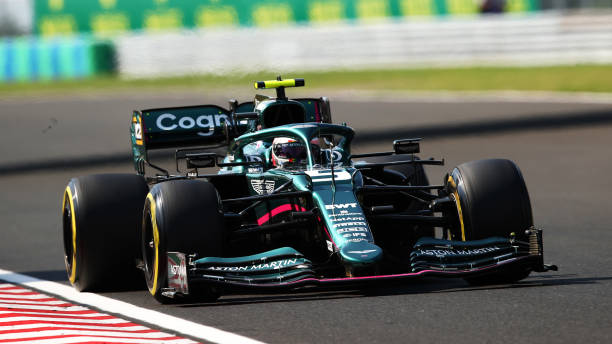 Joe Portlock, Getty Images
"In general, I'm someone who is amenable to passionate people, even if it's something I'm not really interested in.
"For every sportsman it's a big challenge to find something after his career. Now it's easy to just go and work for Sky and then you'll spend a few more years in the same place."
The 34 year old has ruled out an immediate return to the sport as an analyst but would love to remain involved in the sport in some way.
"I don't see myself doing that right away, but who knows. I like the sporting aspect in the paddock and I don't want to say goodbye to the sport forever. You never know what can happen."
Vettel's former Ferrari teammate Kimi Raikkonen also announced his retirement from the sport at the end of the 2021 season. Raikkonen is some eight years older than Vettel mind you, so there's still hope that there's some years left in him before he finally calls it quits.
Headline Image: Dan Institene, Getty Images