Latest Episode | Cut To The Race Podcast
June is Pride Month. This is not lost on one of the pioneers of LGBTQ+ allies in the F1 world. Sebastian Vettel spoke about his activism in Attitude Magazine, the most prominent LGBTQ+ magazine in Europe.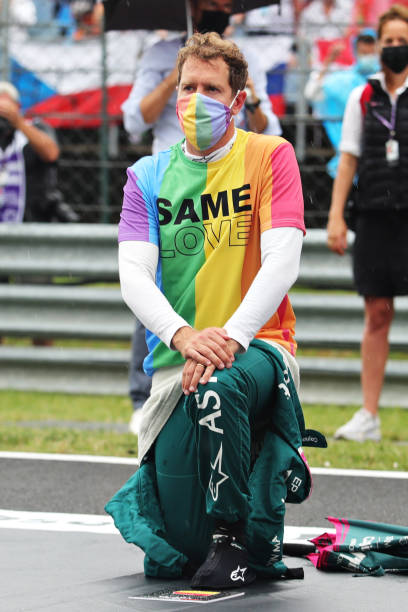 In addition to his actions towards sustainability, Sebastian Vettel is considered a frontrunner in the field of inclusion in motorsport, alongside Lewis Hamilton.
In Saudi Arabia this year, Vettel organised a female-only karting event. The event was all about supporting women's rights in the kingdom.
Last year, the four-time world champion already showed himself to be an ally of the LGBTQ+ when he showed up in the paddock in Hungary wearing rainbow Converse, a mask and a T-shirt. The shirt read "Same Love" – a reference to the Macklemore song about same-sex relationships and marriage.
The reactions after Hungary
In Hungary, several laws against LGBTQ+ groups were implemented in 2021. President Viktor Órban openly spoke out against non-heteronormative lifestyles. Vettel was one of a few drivers who opposed Hungary's government.
"I was surprised it was so much of a big deal. Ideally, there wouldn't be any reaction because it's just normal. But I wasn't nervous about or embarrassed by the rainbow colours, or of what people think. I wanted to send a message, and I was very proud to do it.
"It doesn't matter your skin colour, it doesn't matter your background, it doesn't matter where you come from, it doesn't matter who you fall in love with. In the end, you just want equal treatment for everybody. Everyone has the same right to love."
He is aware that he cannot change the laws, but he adds: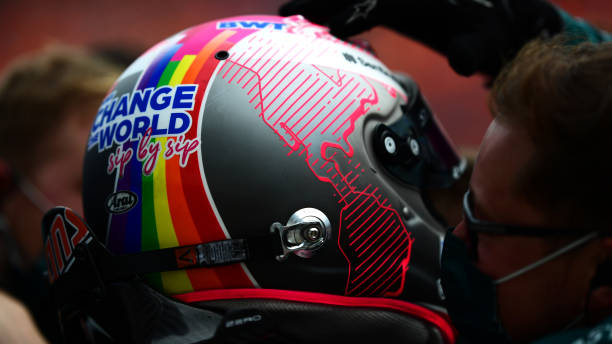 "It's not for us [as Formula One drivers] to make the law, that's not our role, but I think just to express support for those who are affected by it."
Criticism of Saudi Arabia
Formula 1 also races in other countries where marginalised groups like the LGBTQ+ are persecuted. Vettel's opinion on Saudi Arabia:
"It's clear that some things aren't going the way they should [in Saudi Arabia]," said Vettel. "It's also probably true that things are always taking time and it's a [work in] progress. I would love to change the world in some things overnight, but who am I to judge about right and wrong? I think that's a slippery slope. But in some countries, some shortcomings are bigger than others…"
Whether Vettel could even justify driving in countries like Saudi Arabia, he explains:
"Formula One will put on 22 races in 20 countries this year. No country is perfect. My own country, Germany, is imperfect. The country of the team I race for, the UK, is imperfect. As far as LGBTQ rights are concerned, there are some countries that we visit that are much tougher than others — obviously. We could refuse to race in those countries — but what then? If we were not to race there, we'd be powerless to make any positive difference at all. But by racing in those countries and politely, but firmly, standing up for the values and principles that are important to us, I think we can have a positive impact. Values and principles can't stop at borders."
So for him, the role model function is essential to his role as Ally.
Vettel's motives as an Ally
Many spectators and fans are enthusiastic about Vettel's actions and his support. He paraphrases the motivations for him to act as a "straight Ally":
"For me, it's very simple: how can anyone think they have the right to dictate to someone else how they should live or whom they should love? The answer is: they don't have that right. I'm happy to stand up for that principle."
His goal is clear:
"I'm beginning to understand. Perhaps more Formula One fans have begun to think about diversity and inclusivity because of the actions of some of us — and, if they have, I'm pleased. So I'm happy and honoured to be your straight ally!"
We all seem to be aware that it is an honour for Vettel to generate attention as an Ally in Formula 1. We look forward to further activism and hope that it will help to stimulate a rethink in the world of Formula 1.
Feature Image Credit: Dan Istitene via Getty Images