Latest Episode | Cut To The Race Podcast
The starting positions of Red Bull drivers Max Verstappen and Sergio Perez, in 10th and 11th place, respectively, were far from ideal. But Hannah Schmitz, Red Bull's principal strategy engineer, managed to make the race in Hungary a success for the team.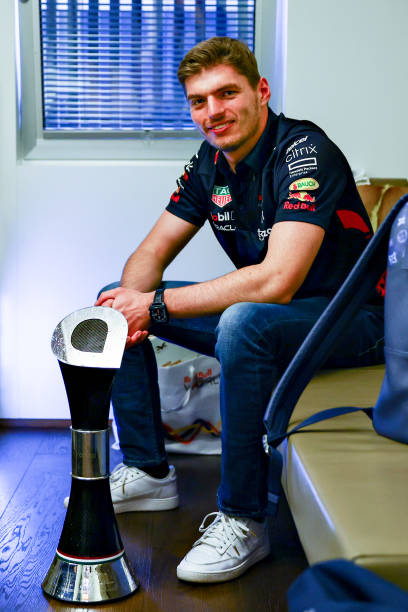 Verstappen moved up from tenth to first place. As if that wasn't impressive enough, when he even managed to recover from a small mistake after a 360-degree spin.
In contrast to Verstappen, Leclerc in the Ferrari again had problems in his own ranks: the orders given to him from the pitwall worked against him rather than for him.
Who is behind Red Bull's master plans?
The hard tyre compound felt like driving on ice on the slightly damp track in Hungary. Leclerc quickly noticed this. He could hardly find any grip on the tyres and lost time to his rivals lap after lap. In the end, he finished sixth, with team-mate Carlos Sainz in fourth place.
Verstappen, on the other hand, managed his race stints without the hard tyres thanks to his strategy and thus worked his way through the field. He battled with the Mercedes for the winning position but, in the end, prevailed against George Russell and Lewis Hamilton.
The current world champion knows he can rely on the pit wall. The strategies brought forward by the Red Bull pit wall are usually flawless, and the strategists seem to have everything under control. This was also the case in Hungary.
According to motorsport.com, Max Verstappen is satisfied with Red Bull:
"You can't afford many mistakes.
"It's of course very hard to always be on the good side, let's say it like that. But I think we have a lot of good guys and girls in the team.
"Today, I think Hannah, our strategist, was insanely calm. Yeah, she's very good."
According to Verstappen, that he was in the position to win had to do with the fact that the Red Bull strategists decided to choose "the right tyres at the right time"
The wrong decision made by Ferrari's strategists didn't go well with direct title rival Leclerc.
The wrong decision at the pit wall from Ferrari allowed Max Verstappen in the Red Bull to extend his lead in the drivers' championship to 80 points. Due to the excellent recovery of Sergio Perez from P11 to P5, Red Bull is now 97 points ahead of Ferrari.
We are curious to see whether the other teams' strategies will follow Hannah Schmitz' approach to decision-making.
Feature Image Credit: Mark Thompson via Getty Images