Latest Episode | Cut To The Race Podcast
Max Verstappen has opened up on his points lead, battling Ferrari and Mercedes, and Red Bull expectations.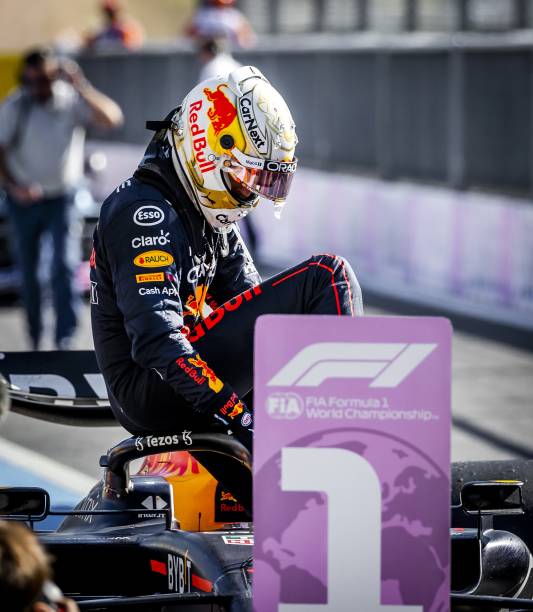 Going into the Singapore Grand Prix this weekend, Max Verstappen can win a second world championship. There are a lot of factors that need to go his way in order to get the win however. Whether he wins the championship this weekend or not, he is at a huge advantage point over the rest of the grid. 
Verstappen is 116 points ahead of Charles Leclerc. He has the most wins of the season and fastest laps. Leclerc could still win the championship, but he would need the Dutchman to finish far down the grid, or, DNF several races.
The differences between Ferrari and Mercedes
Fans have enjoyed watching these two battle this year. It's been different to watching last years battle between Hamilton and Verstappen, and the Dutchman opened up on the differences between battling these two teams. Reported by GPFans, he said that, "The cars are completely different, you're fighting a different team."
The nature of the battles is very different too. Leclerc is yet to win a championship and has nothing to lose. Last year, Verstappen was taking on a seven-time world champion. There is very different territory in that battle. 
Although Verstappen has battled Ferrari this year, he still leads the prancing horses by over 100 points. With just six races left to go, nobody knows how that margin will change. Yet, it seems that Verstappen didn't expect such a large margin between himself and the rest of the grid:
"The points lead, of course, nobody expected it to be like this. I don't think it really portrays how the season has gone in terms of competitiveness because all the races we have had, I don't think there has actually been one where we have been, let's say, really dominant."
No rest for Red Bull
Ferrari have put up a good fight against Verstappen and Red Bull, but have succumbed to team-error, crashes, and faults within their cars. Despite this being rather fortunate for Red Bull, Verstappen insists that they won't rest on their laurels:
"We are not here to say we can only finish second, third, that's okay. We don't work like that. We always want the best, we want to win. We don't want to give wins to other teams just for being safe."
Verstappen is on a win-streak of five races now. With Singapore ahead, can he make it six? Racing last took place in Singapore in 2019, and it was a Ferrari victory. Red Bull have won three races in Singapore, but Ferrari have won four. 
Leclerc came P2 in Singapore in 2019 and Verstappen placed P3. Do you think Verstappen will  manage to take the top spot on Sunday? Or will Ferrari come fighting back for a consecutive win? 
Featured Image Credit: NurPhoto via Getty Images