Latest Episode | Cut To The Race Podcast
Bad news for Red Bull's rivals: Verstappen doesn't seem concerned about the Japanese Grand Prix.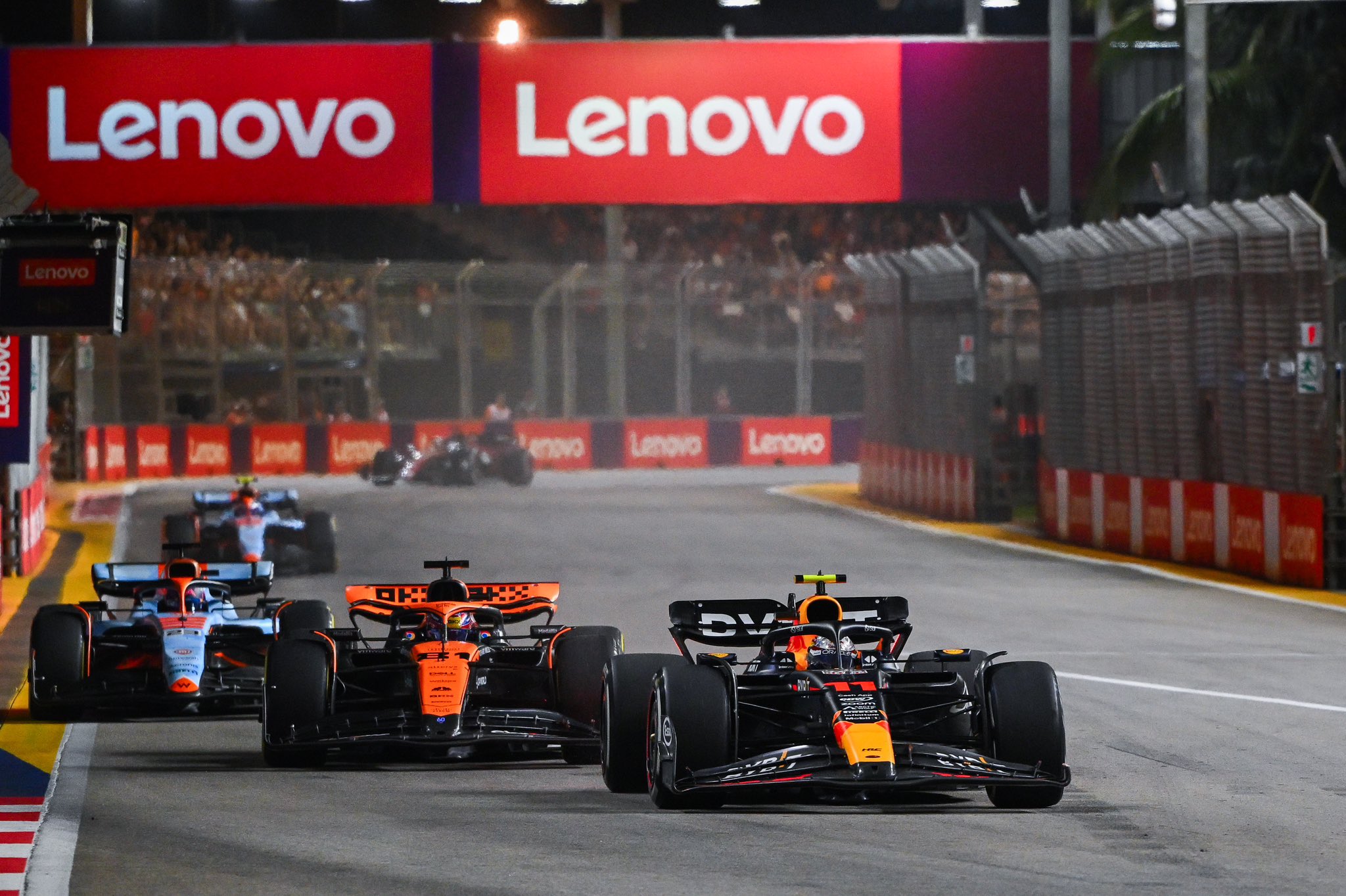 It could be the case that Red Bull's lack of performance in Singapore was just a blip. What was just a nightmare for Red Bull was a good dream for the other nine teams on the grid. For the first time this season, a team other than Red Bull crossed the line first. In fact, it was the first podium this year without a Red Bull driver on it.
Although Red Bull has little cause for complaint this season, its wobble in Singapore brought to an end Verstappen and the team's winning streak. However, the team will undoubtedly look to return to its winning ways at the upcoming Japanese Grand Prix. And, for all intents and purposes, championship leader Max Verstappen looks fairly confident that the Austrian team will be taking the chequered flag once more.
Seemingly unbothered
Speaking to Formula 1 ahead of the race weekend, Max Verstappen appeared almost nonchalant when asked about the Singapore Grand Prix and the data it has provided the team with.
"It was not our strongest weekend of course, but it's important now that we just analyse everything and step by step," said Verstappen. "I think we'll get there, but there's also no real rush."
"I mean, you know, Singapore is so different to what we will experience here [in Suzuka] in terms of the way you set up the car," he continued. "So I'm also not worried that a weekend like that will upset our weekend here."
Casting his mind forward to the upcoming race, Verstappen's outlook seemed positive. "[The car] felt very nice on the simulator, and normal that's a good indication when everything comes easy. So yeah, I hope of course that it is going to be exactly the same in real life."
The other teams on the grid also anticipate that the race could go the way of Red Bull once more. Speaking after the Singapore race weekend, Mercedes team principal Toto Wolff described the change in competition as a "breath of fresh air". But with Suzuka being a more traditional circuit – a layout which the Red Bull has proven to excel at – it looks like Verstappen might grace the top step of the podium once again.
Featured Image Credit: Speedcafe