Latest Episode | Cut To The Race Podcast
Verstappen's dominance has completely changed Formula One, suggests former F1 driver Timo Glock.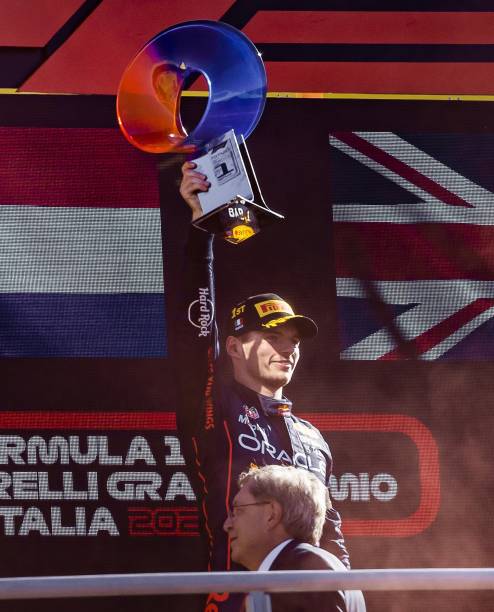 Glock, a former F1 driver, has shared praise for Max Verstappen. Glock took to the Beyond the Grid podcast to share his thoughts on the 2022 season. Verstappen is not only the reigning world champion, but also leading the 2022 championship by a strong margin. He could win the 2022 Drivers Championship as soon as this weekend.
Verstappen in a powerful trio
On the Beyond the Grid podcast, Glock likened Verstappen to a group of younger drivers on the grid. Verstappen, Russell and Leclerc were mentioned as rising talents. The trio are also frequently on podiums together in 2022. On the young talents Glock said:
"The talent we have on the grid, looking back to Charles, looking back on George, the history of how they went through the junior categories and dominating…Max coming into Formula One, it feels like he is turning F1 upside down at the moment."
Glock finds the 2022 grid to be a very interesting mix of drivers. He spoke fondly not only of Verstappen, but Hamilton too. Crediting Verstappen's determination against beating a seven-time world champion, Glock also shared took a moment to praise Hamilton's own determination, "[Hamilton] being so motivated to beat the young guys it is just really interesting to see."
Russell learning from the best
On the podcast George Russell was also the subject of Glock's admiration. The 2022 season has seen Russell repeatedly beating Hamilton after only being with Mercedes for a year. Russell's efforts at Mercedes are not being unnoticed by former drivers.
"The way he goes into a weekend super focused, being so precise, understanding the racing, the strategies and how he has to handle his tyres and so on."
Russell is often put into the same categories as Verstappen. Both young drivers trying to come up against the more experienced on the grid. So far, both are doing a great job at it.
Russell appears to be absorbing Hamilton's expertise and Verstappen does not seem to be concerned with his expertise this year. The former rivals were so close on points this time last year. Now, they're very far apart.
The comparisons made between the younger drivers and older drivers on the grid are certainly interesting. As Glock mentioned, Verstappen has turned F1 upside down. At just 24, Verstappen is leading multiple world champions on the grid.
How long will his dominance reign for? Charles Leclerc and George Russell, both young drivers too, are looking for wins. As the drivers get younger in Formula One, the competition only gets fiercer.
Featured Image Credit: Dan Istitene via Getty Images