Latest Episode | Cut To The Race Podcast
Max Verstappen rather enjoyed himself at the Las Vegas Grand Prix, despite previously stating his disdain for the circuit and fanfare.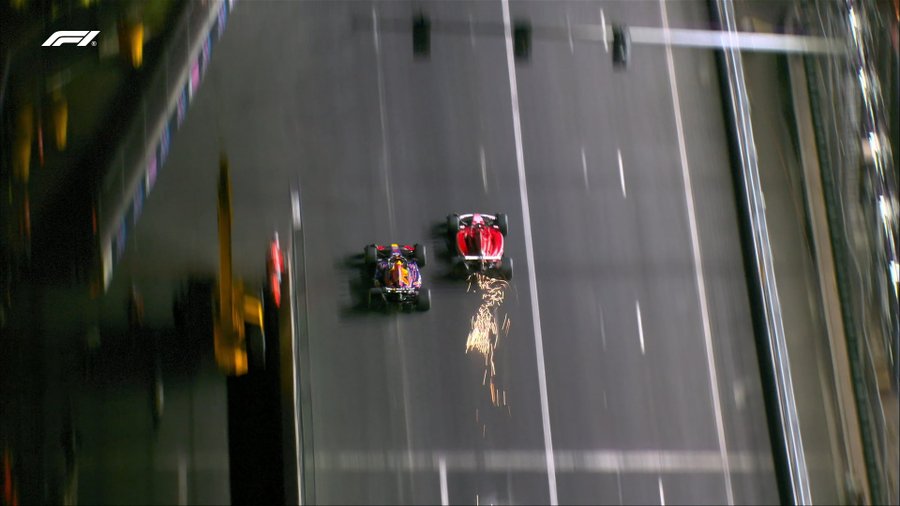 Of course, winning the 50-lap event certainly put a rose tint on proceedings for the Dutchman. But there's no denying the large smile on his face as he enjoyed the glitzy podium celebrations alongside Ferrari's Charles Leclerc and Red Bull teammate Sergio Perez.
Starting from second on the grid following a sub-par Qualifying session by his lofty standards, Verstappen quickly took over the lead of the race, lost it due to numerous Safety Cars (and a five-second time penalty) and then regained it to claim his 18th P1 of the campaign in a somewhat challenging fashion.
Fighting for a race victory tends to feel better than cruising to the chequered flag first. As Verstappen stated immediately after the event to David Coulthard: "It was a tough one. I tried to go for it at the start, but I ran out of grip. That put us on the back foot, earned us the penalty, I had to pass quite a lot of cars."
"Already there was quite a lot going on. The DRS was very powerful, even when you took the lead, the guy behind could come back at you."
In a weekend that Verstappen was not expecting to enjoy, it was a surprise to see the three-time Drivers' Champion express his excitement. He continued: "It was a lot of fun. Like I said the DRS helped a lot and the low degradation too. It was a lot of fun out there."
"It was a great crowd and I hope everybody enjoyed it as we did. I'm looking forward to coming back next year to try and do something similar."
Disgruntled Dutchman walks away appeased
It's safe to say that Verstappen was not looking forward to the Las Vegas Grand Prix. The 26-year-old was especially against the showbiz side of the event, which was turned up to 11 for the race in Sin City.
He admitted to feeling "like a clown", wishing that he could just "skip these things" and get to racing right away.
That wasn't the only thing rubbing Verstappen the wrong way; he also expressed his dislike for the Las Vegas Strip Circuit's layout. Calling it "not very interesting" and "not the most exciting", the Dutchman was full of negativity as the weekend began to unfold.
While the Las Vegas Grand Prix was not without its issues, including loose drain covers and aggrieved spectators launching a class action lawsuit, many including Verstappen were left surprised by the quality of on-track action on display for the race itself.
The 2023 season finale takes place in one week's time at the Yas Marina Circuit in Abu Dhabi.
Feature Image Credit: @F1 on X