Latest Episode | Cut To The Race Podcast
Both Red Bull drivers have offered up possible explanations for their poor pace on Friday leading up to the Singapore Grand Prix.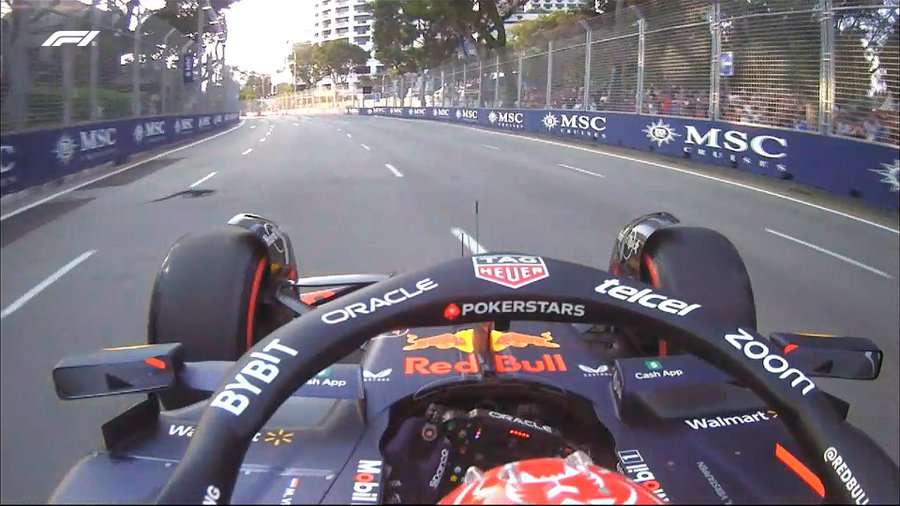 The Milton Keynes-based outfit have dominated proceedings so far in 2023, winning every race of the season and setting new records seemingly each weekend.
Same goes for their star driver Max Verstappen, who now holds the record for most consecutive race wins in the history of Formula 1 with 10 successive victories following the Italian Grand Prix.
Red Bull's pure pace has seemed like an unstoppable force this year, but there are rumblings that their dominance could come to an end at the Singapore Grand Prix following disappointment in the opening two free practice sessions.
Both Championship leader Verstappen and his teammate Sergio Perez failed to mount any sort of pressure on Ferrari's best times. The Italian team secured 1-2 finishes in both FP1 and FP2, perhaps an indication that they are closing the gap to the leading constructor.
Meanwhile Red Bull were markedly off the pace, with Verstappen third and eighth in FP1 and FP2 respectively and Perez seventh in both hour-long sessions.
Red Bull drivers explain struggles
It seems as though their lack of competitiveness came as a surprise to both drivers, despite Verstappen stating before the Grand Prix weekend that they won't be as dominant on street circuits, including Singapore.
The Dutchman stated after a disappointing Friday: "The Ferraris are very fast, but I think we're just way worse than we expected."
He then gave an explanation for his poor lap times, adding: "We're just struggling a lot with the balance of the car. We tried quite a few things in FP2; some worked, some didn't. We never really got the car together so it's quite a few things to figure out tonight."
Perez reiterated his teammate's frustrations, and went into further detail regarding the issues with the RB19. He said: "We seem to be struggling quite a bit with the rear end of the car, especially in FP2, so plenty of things to look at."
"We're just too far away, so hopefully tomorrow we're able to close the gap a bit more, but I do expect quite a challenge. I think the main thing is to make sure we're able to improve the balance – but at the moment, we're far off."
Red Bull will be able to make setup changes to both cars with the hopes of allowing their drivers to race around the track with more confidence. Free Practice 3 will take place on Saturday at 10:30 BST, with Qualifying later in the day at 14:00 BST.
Feature Image Credit: SPP Sport Press Photo. / Alamy Stock Photo