Latest Episode | Cut To The Race Podcast
Mercedes team principal Toto Wolff didn't attribute much importance to the new record set by Verstappen at the Italian Grand Prix.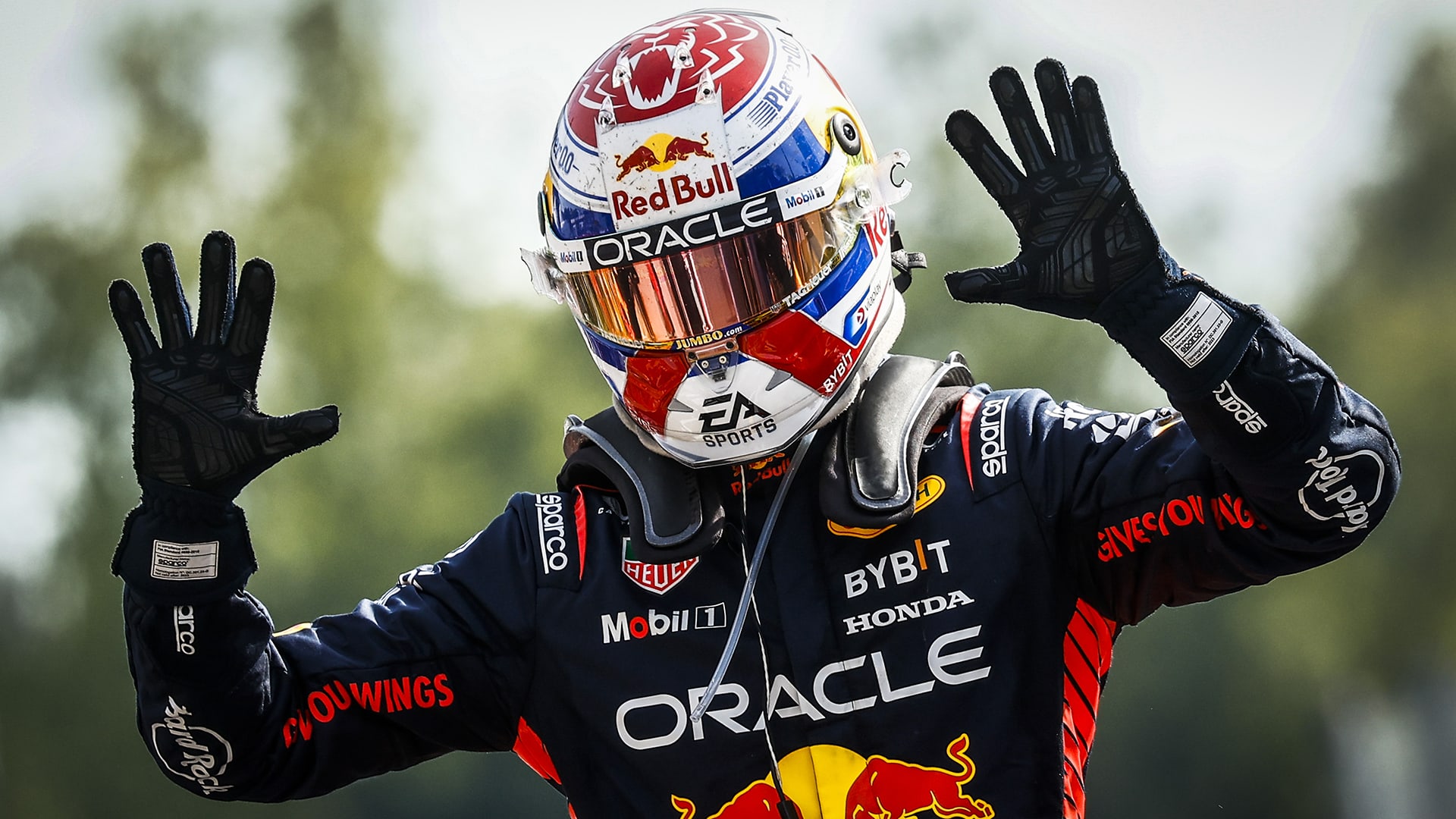 With his victory in Monza, the Dutchman became the first Formula 1 driver to win 10 consecutive races, surpassing Red Bull alumni Sebastian Vettel's record of nine. Along with Verstappen's personal record, Red Bull became the first F1 team to win 15 consecutive races — counting from last year's Abu Dhabi Grand Prix. Every Grand Prix this season has gone the way of the Milton Keynes outlet. Two out of the 14 races were won by Verstappen's teammate Sergio Perez. 
This new era of Red Bull dominance has drawn comparison with the time of Mercedes' dominance. For a span of eight years, Mercedes were the victors of the Constructors' Championship. A Mercedes driver was World Champion for each of those years bar 2021, where Verstappen won the Drivers' Championship.
Despite this prolonged era of domination, Mercedes were never able to beat Vettl's record. Nico Rosberg came the closest, winning seven races in a row, equalling the records of Michael Schumacher and Alberto Ascari. Despite his status as a seven-time World Champion, Lewis Hamilton has only won five races in a row. However, this is a feat that Hamilton has achieved on two separate occasions.
An unimportant record?
Speaking to Sky Sports F1 after the Italian Grand Prix, Mercedes team principal Toto Wolff shrugged off the comparisons between Mercedes and Red Bull. 
"Our situation was maybe a little bit different because we had two guys fighting against each other within the team," said Wolff. 
The team principal further questioned whether this new record is of any importance to Verstappen himself. "I don't know whether he cares about the record, it's not something that would be important for me, any of those numbers," said Wolff. He added:
"It's for Wikipedia, nobody reads that anyway."
1996 World Champion Damon Hill later commented on Wolff's remarks. "It sounded a bit churlish and not very gracious, and unlike Toto because he's usually very sporting," Hill told Sky Sports. 
He continued, "I think he's hurting a bit now. They know what it's like to be dominated and they didn't even get on the podium."
Although the Brackley-based team managed to secure 18 points at Monza, it was not achieved without incident. Both drivers received a five-second penalty. Lewis Hamilton was penalised for an incident with McLaren's Oscar Piastri. George Russell, for leaving the track and gaining an advantage. 
Damon Hill seems to have hopes for Mercedes' title chances next year. "I think they're beavering away back at the factory in Brackley furiously and they probably have a title contender in their back pocket," he said. "They just can't use it this year because it won't fit on this particular car, so it won't be until next year when we'll see that."
Featured Image Credit: CNBC