Latest Episode | Cut To The Race Podcast
Mercedes Team Principal Toto Wolff opens up about those Imola updates, as well as upgrades we can expect in 2024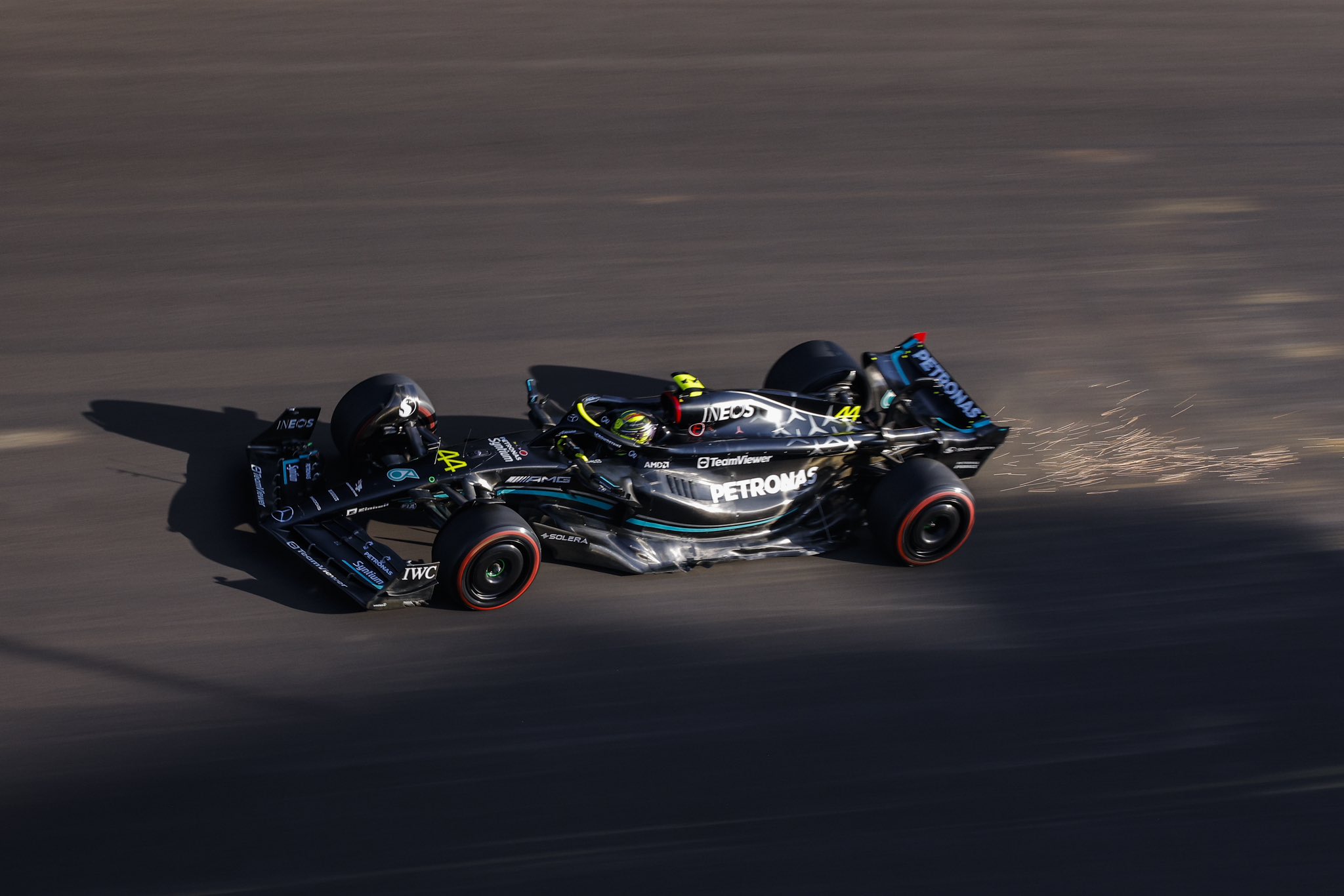 Following the fourth Grand Prix of the 2023 season, Mercedes currently sits in P3 in the constructors' championship. After the season opener in Bahrain, Mercedes Team Principal Toto Wolff spoke harshly about his team's progress this season. But George Russell has recently confirmed that the Silver Arrows have hit the ground running in 2023.
The Brackley-based outfit did bring upgrades to the Azerbaijan Grand Prix weekend. However, it is their significant update package expected in Imola that could be game-changing. While speaking to Speedcafe, Wolff revealed specific details regarding said updates. The team boss said:
"So, we're bringing a new front suspension, and then the aero upgrade that comes with it, and floor."
However, Wolff did concede that his team is "more stuck than before." Further detailing that "if we were completely free [of the cost cap], we would bring a different chassis."
Only the Miami Grand Prix stands between Mercedes and their upgrade package. If the updates work on the car, can Mercedes turn their 2023 season around?
Wolff reveals Mercedes's upgrades for 2024 that will favour Lewis Hamilton
During the Australian Grand Prix weekend, Hamilton complained to his team about his position in the cockpit. The seven-time world champion told the media in Melbourne that "our [Mercedes] cockpit is too close to the front," especially compared to other teams.
Why is Lewis Hamilton's position in the cockpit affecting him? 🤔 pic.twitter.com/NQdcIRxTmI

— Sky Sports F1 (@SkySportsF1) April 1, 2023
Having taken on board his driver's complaints, Wolff told the media in Baku that Mercedes plan to resolve the issue in 2024. He said:
"We don't think it's a real issue from the engineering side, but just to take it out of the equation, we're going to change to position to optimise the car and make sure that the driver is sitting in a good place."
While Wolff has pledged to solve this issue, the team boss also confirmed it is only troubling one driver. He revealed that "George [Russell] is pretty relaxed about the seating position, but for Lewis [Hamilton], it is important, so we are going to find a compromise."
With the cost cap limitations, the issues surrounding cockpit positioning will have to be resolved next season. However, Mercedes is already seeking "radical changes" to get back on terms with Red Bull. So can Wolff and Mercedes deliver on all fronts?
Feature Image Credit: @MercedesNewsUK on Twitter