Latest Episode | Cut To The Race Podcast
Toto Wolff calls for "radical" change as Mercedes finishes P5 and P7 at the Bahrain Grand Prix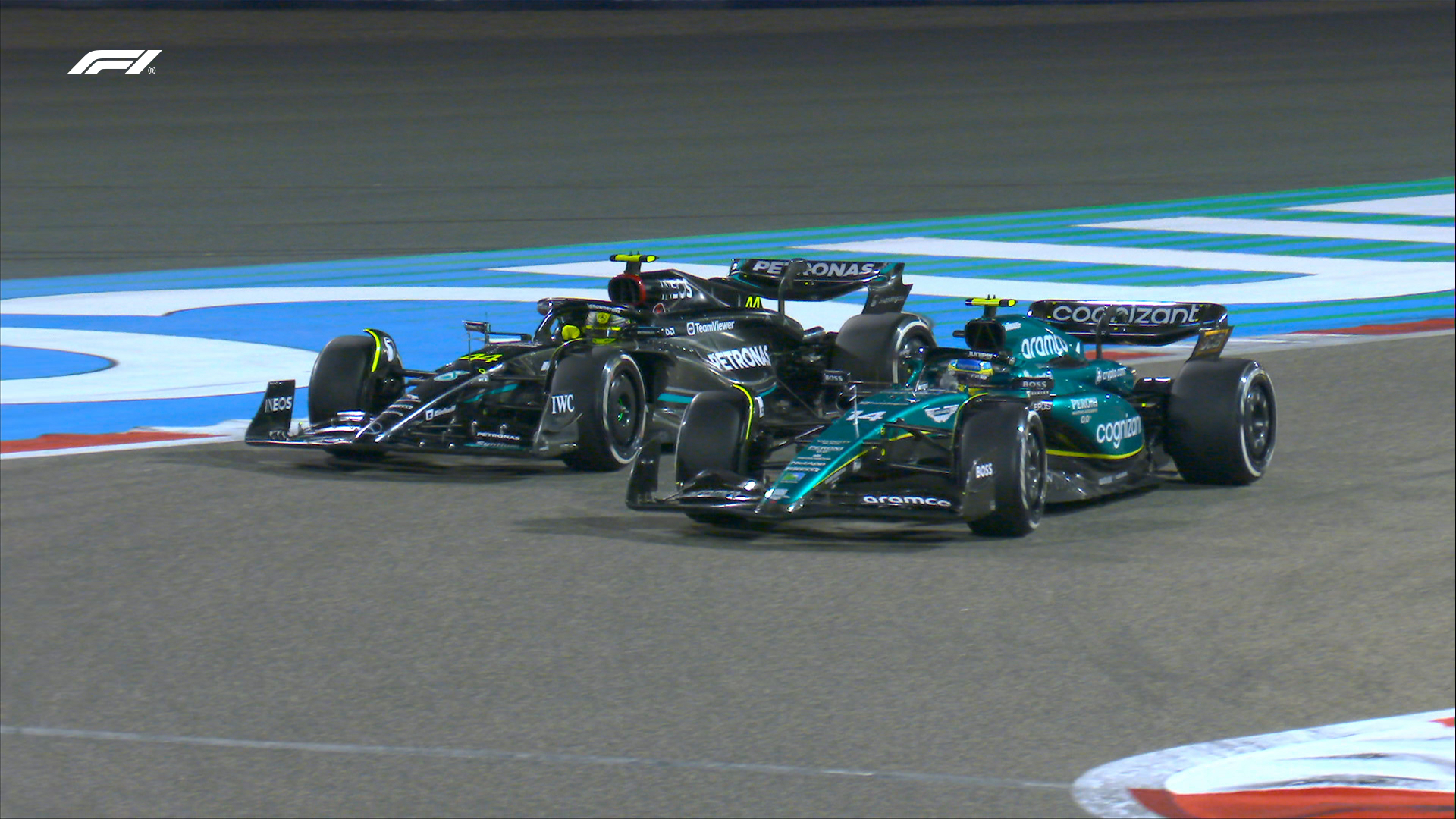 The Formula One 2023 season is finally underway following Sunday's Bahrain Grand Prix. While the season opener brought fantastic results for Red Bull and Aston Martin, the same cannot be said for Mercedes.
The team secured P5 and P7 at the season opener, with seventh-place man George Russell behind both Red Bull's and Aston Martin's, as well as the sole remaining Ferrari of Carlos Sainz. The young Brit was clearly disappointed following the race, asking the team to "get back to the drawing board." Whereas his teammate, seven-time world champion Lewis Hamilton, was happier following the Grand Prix, telling Sky Sports F1:
"I'm generally happy with the race. It was much better than the qualifying. And I'm generally happy in terms of my performance."
However, he did concede, "unfortunately it's just, the car is just not there at the moment." This follows his words of encouragement over team radio, following the conclusion of the Bahrain Grand Prix.
In the lead-up to the race, Mercedes Team Principal Toto Wolff spoke to the press and seemed to indicate that Mercedes may change their car as they switch focus. A sentiment that Wolff seemed to double down on following the race.
Wolff calls the Bahrain Grand Prix "one of the worst days in racing"
Following the conclusion of the season opener, Wolff was asked by Sky Sports F1 reporter Ted Kravitz to sum up their evening. The team principal responded:
"Well, one of the worst days in racing, really not good at all. Just lacking pace front, right and centre."
He went on to compare Red Bull's day to "our best years where, you know, we just pulled a second on everyone else," calling them "the benchmark." Wolff also went on to comment on Aston Martin, saying, "the Aston Martin is very fast. They deserve that."
The Silver Arrows have previously spoken about an upgrade package expected at the Emilia Romagna Grand Prix. When asked whether that will put them on terms with their rivals, Wolff said:
"No, I think it needs to be much more radical, much more radical in the steps than just hope for a three-tenths upgrade."
However, he remains hopeful, stating "the good news for us is there is a lot of Mercedes in there, so we know exactly where to pinpoint it, and that will be helpful in the recovery."
Will the well-performing Aston Martin help Mercedes recover? And are we going to see a radical concept change for the Silver Arrows, similar to Aston Martin last year?
Feature Image Credit: formula1.com