Latest Episode | Cut To The Race Podcast
Toto Wolff expects Mercedes to treat Mick Schumacher like AlphaTauri-bound Nyck de Vries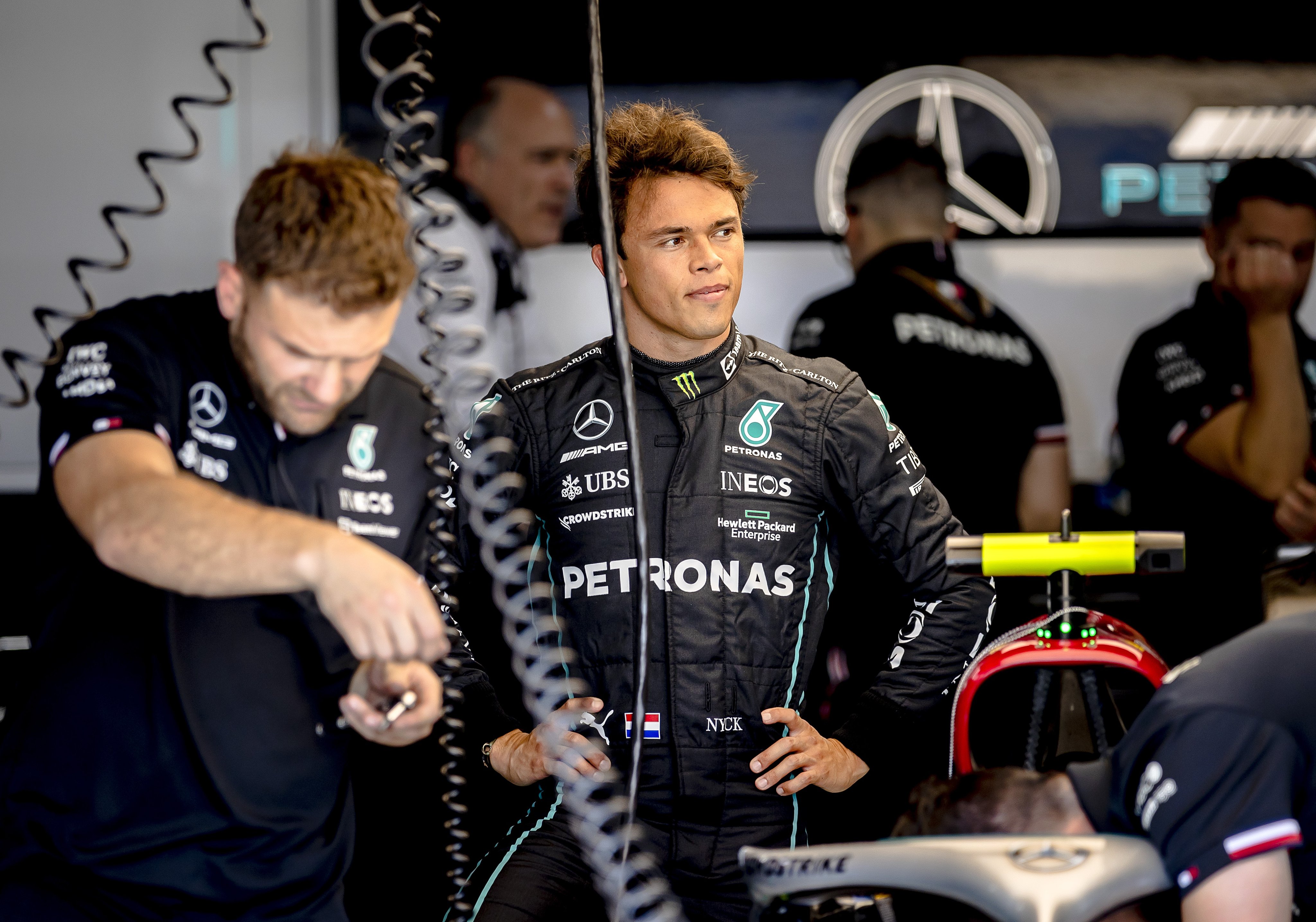 Having experienced two tough years in Formula One with the Haas team, Mick Schumacher will not feature on the grid in 2023. The young German scored his first points in 2022 and made his first Q3 appearance. But major crashes in Saudi Arabia and Monaco, as well as inconsistent finishes, resulted in Haas letting him go. Schumacher will be replaced by the more experienced Nico Hulkenberg.
But that does not mean that we have seen the last of the son of Michael Schumacher.
Last month, Mercedes announced that they would be taking the young German driver under their wing as their reserve driver for 2023. A role first believed to be going to Daniel Ricciardo, who announced his return to Red Bull Racing as their reserve driver.
Although Mercedes has ensured Schumacher a role for next year, he could still drive for another team in the future. Mercedes Team Principal Toto Wolff has recently outlined his expectations for Schumacher.
What does Wolff expect the future holds for Schumacher?
The Silver Arrows already have a well-established and successful line-up in Lewis Hamilton and George Russell. So, does Schumacher have a future with Mercedes if they opt to stay with this current driver line-up? Wolff expects Schumacher's time at Mercedes will be like that of departing Nyck de Vries. The Mercedes boss has stated:
"In the same ways as we have let Nyck de Vries go in order for him to achieve a career, that could be something that could happen to Mick. Whether it is in our team or letting him go somewhere else, we don't know."
Wolff praises the young Schumacher, saying he is a "well-educated, intelligent, and talented young man." Further commenting that "his personality" is the "most important factor" to him fulfilling this role.
If Wolff does not see himself offering Schumacher a full-time driving seat in the future, what does the German get out of his time with Mercedes? Wolff has said:
"I believe that if we can give him a safe environment to further develop, he can be a good racing driver in a permanent seat in the future."
Considering de Vries's shining moment at the Italian Grand Prix for Williams has resulted in a full-time drive for AlphaTauri in 2023, this could also happen for Schumacher.
Why did Mercedes choose Schumacher to replace de Vries?
It is clear why Schumacher would accept an offer from a top team. But why did Mercedes want the German? Wolff has opened up about why he believes Schumacher will benefit his team:
"Where he will massively contribute is that he has driven the new car for a year, has been in Formula 1 for two years, knows the tyres, knows the difficulties in the inherent DNA of the current generation of Formula 1 cars and he will be super-helpful in the simulator and in assessing the car overall."
Further adding that Schumacher is "a credible young racing driver." In addition, Wolff believes Mercedes has "definitely gained with Mick joining the team."
Does Schumacher have a long-term future with Mercedes? Or will we see him drive for a different team?
Feature Image Credit: @MercedesAMGF1 on Twitter