Latest Episode | Cut To The Race Podcast
Mercedes Team Principal Toto Wolff believes Lewis Hamilton will be around for some time yet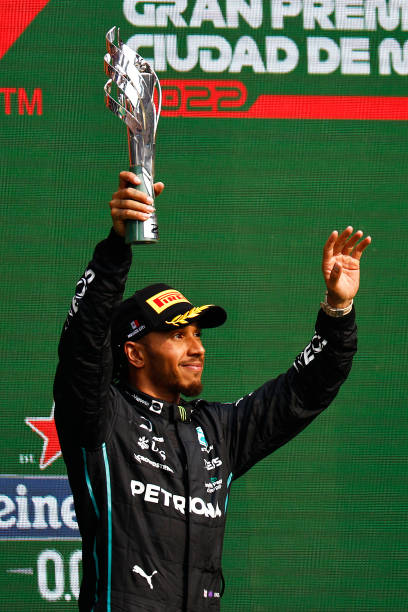 It is no secret that the 2022 season has been a bit of a rollercoaster ride for Mercedes. The team has been lucky numerous times when both Red Bull and Ferrari have suffered reliability woes or strategy blunders. Although the team achieved two second-place finishes completely on merit in Mexico and Texas, with the chance of two victories in sight.
But, back at the Canadian Grand Prix, Lewis Hamilton compared this year's Mercedes car to the McLaren he drove in 2009. Which was also his worse season in Formula One to date. Even Toto Wolff has said that this year feels reminiscent of the team in 2013, although that was not the worst season for the team in its second era in Formula One.
After a long season, with only two races remaining, the team has dramatically transformed. Now, there are only 40 points between Ferrari and Mercedes in the constructors' championship for second place. And only 68 points cover second to sixth in the drivers' championship.
Toto Wolff sat down with Performance People Podcast, to discuss his feelings surrounding Mercedes' 2022 campaign. As well as the future of his seven-time world champion.
Wolff feels annoyed and not hurt
The 2022 season could mark the first year that Mercedes will not win a Grand Prix since the driver pairing of Nico Rosberg and Michael Schumacher in 2011. When asked whether he feels "hurt" by the season his team has had this year, Wolff responded:
"Hurt? Not at all. I've been through moments in my life where I've been hurt – this is more an annoyance."
He continued, "it's an annoyance on myself and on all of us in the team that we took decisions that were simply wrong." The Mercedes boss may be referring to the team's decision to opt for the differing 'no side-pods' design. Or, perhaps, he regrets previous race strategies.
Mercedes has won eight constructors' world championships from 2014 to 2021. So, it is understandable that the team and Wolff may be disappointed to see their reign end this year. But Wolff does not see it that way, he has said:
"It's important to not have a sense of entitlement. We don't have that in the team. Fundamentally, it is a professional situation. It is not a personal situation."
Although he does admit, "you set your own expectations in yourself and not achieving them is simply annoying."
Hamilton's future, according to Wolff
In recent weeks, Hamilton has made his intentions clear that he wishes to sign a new contract with the team soon. The Brit's current contract ends at the end of 2023. On the prospect of re-signing Hamilton, Wolff said:
"I think he has a few good years left in him and he's going to be the first one to say I don't think I can compete against a 24-year-old."
Hamilton will turn 38 before heading into the 2023 season. But age does not seem to be a concern for the Mercedes boss who insists, "you can push that shelf life a further way by a certain lifestyle." And he believes that Hamilton will be the first to admit when it is time to retire, saying that he is "not led by emotions" and will not try "to hang on."
There seems to be a mutual interest in continuing their relationship for some time. But how long can Lewis Hamilton drive for Mercedes?
Feature Image Credit: Icon Sportswire via Getty Images