Latest Episode | Cut To The Race Podcast
Mercedes boss Toto Wolff believes junior drivers like Oscar Piastri should show more loyalty to their teams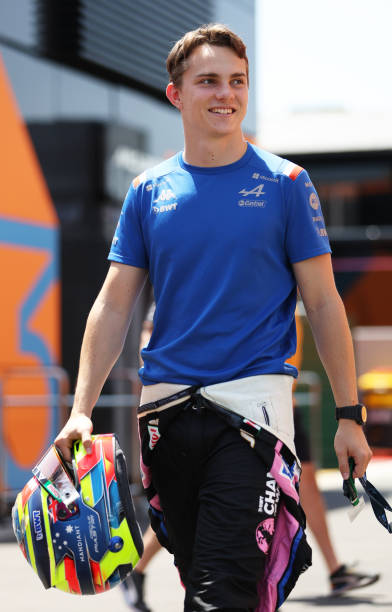 The Piastri case was brought to the Contract Recognition Board on Monday, with the outcome expected to be announced in the coming days. As the Piastri news story – from Alpine's announcement to the Australian's denial – came to light over the summer break, the paddock had its say in Belgium.
Toto Wolff speaks out about the Piastri situation
The Mercedes CEO and Team Principal, Toto Wolff, spoke with Autosport regarding the current driver's market. Wolff appeared to indirectly speak about the Piastri situation when he said;
"I think it's important that junior programmes are being respected. I think some of the kids should be wary on Twitter what they said about multinational organisations. But I have no insight into the contract."
Of course, Piastri's rejection of Alpine came through a Tweet hours after Alpine's announcement. Is Wolff suggesting that Piastri lacked respect for the French outfit?
The Mercedes boss went on to say, "I believe in karma, I believe in integrity. But I'm not here to judge because, as I said, I don't know the legal situation." Has Piastri displayed a lack of integrity throughout this situation?
Overall, you will not catch Wolff keeping up with the driver market stories this year, as he has "bigger problems" to contend with, and he even likened the driver market situation to "The Muppet Show."
Are Wolff and Christian Horner on the same side?
It does not happen often, but the Mercedes boss seems to have the same opinion on the Piastri situation as 2021 rival, Red Bull Racing Team Principal Christian Horner. Speaking to Sky F1, Horner said:
Red Bull Team Principal Christian Horner. (Image Credit: Mark Thompson via Getty Images)

"I think if Renault and Alpine have invested into his junior career, it's because you invest in youth, because you're investing in it for the future, and there has to be an element of loyalty within that."
Although Horner also conceded, "I don't understand obviously contractually what's going on there. But for him to be even in a position to think that he doesn't have to drive for Alpine next year, obviously shows there's something not right."
It seems that, although both Mercedes and Red Bull's bosses do not know the full situation. They believe that there has been an element of disrespect or lack of loyalty shown by Piastri towards Alpine.
We expect an announcement this week regarding the resolution to the Piastri situation. Will we see the Australian drive for Alpine or McLaren next year?
Feature Image Credit: Clive Rose via Getty Images