Latest Episode | Cut To The Race Podcast
It was already foreshadowed in the past weeks, but now it has been confirmed. Techeetah will not participate in the 9th season of Formula E.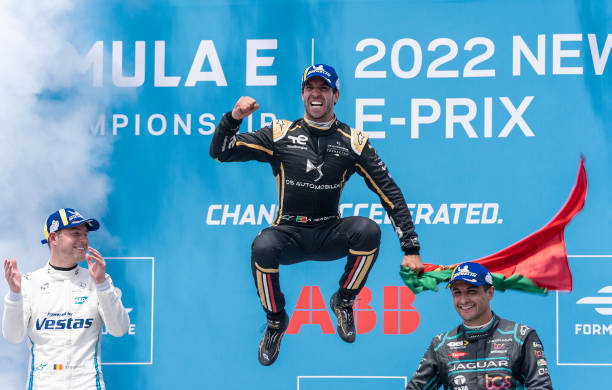 The very successful racing series team from China with multiple titles under their belt will not compete in 2023. However, they are planning a comeback in 2024.
Techeetah was founded in 2016 and is currently owned by the sports marketing company SEC. They have been looking for more sponsors since 2019 but have not yet been able to do so.
Another big problem: the manufacturer partner DS has joined forces with the former Dragon Team to form the DS Penske Team.
Ex-Techeetah driver Jean-Eric Vergne moved to the new team with DS, where reigning world champion Stoffel Vandoorne joins him.
What's next for Techeetah?
Techeetah's CEO Mark Preston and Chief Commercial Officer Keith Smout have tried everything recently to keep the team racing in 2023. But the efforts were in vain.
The focus is now on 2024, where they want to return to Formula E stronger than ever, but Preston is sure that the "proven track record of success would attract the necessary package for a grid return in 2024".
The problem is that many employees have also left for Dragon with DS Automobile. So it could be challenging to recruit new staff.
Nevertheless, according to The-Race, Preston explained:
"We built a fantastic team and proved that with the right partners we could take wins and titles on a consistent basis.
"Now we have to regroup and build again with a fresh start with new investors and new partners for the future. We believe we have the necessary attributes to write another chapter of success in Gen3."
We hope that Techeetah can return to the series in 2024. The Chinese team has made its mark on the series, with 2 team titles and three drivers' championships by Vergne and Antonio Felix da Costa.
So far, it looks like 11 teams will join the team in 2023 – the German team ABT will rejoin the grid.
Feature Image Credit: Photo by Vince Mignott/MB Media via Getty Images