Latest Episode | Cut To The Race Podcast
McLaren team principal Andrea Stella calls for Formula 1 to carry more through safety checks after Carlos Sainz's incident in FP1 at Las Vegas – going over a manhole at high speed.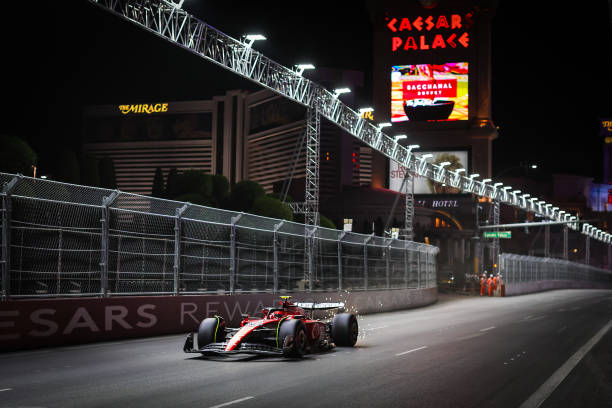 FP1 came to a complete halt after nine minutes of running. Sainz brought out the red flag after stopping on track due to him badly damaging his car from going over a manhole cover at high speed.
However, the Ferrari driver was not the only driver to go over the manhole cover. Alpine driver Esteban Ocon also ran over the same spot. Both drivers suffered severe floor and chassis damage.
Sainz and Ocon had to switch chassis for the delayed FP2. Sainz also picked up a 10-place grid penalty for taking an extra energy store and internal combustion engine. Ferrari boss Fred Vasseur was not best pleased with the FIA for hitting them with a grid penalty, despite it being a track fault.
Importance of track safety
Stella emphasised the importance of track safety after Sainz's incident in FP1. The Italian boss recollects the other times in the past where manhole covers have affected drivers.
"Anytime you have an issue with manhole covers, it's very disruptive," the McLaren boss said to Motorsport.com. "Like you saw with Williams in Baku.
"I think Jenson [Button] hit a manhole cover in Monaco, it just destroyed the front wing immediately. And in that case, it was a low speed, because it was out of corner one in Monaco."
With this in mind, Stella has called for the FIA to check the tracks to make sure that they are "absolutely failsafe":
"So I think after this episode, there will be a raised level of awareness as to the fact that the standards associated with this potential risk need to be just higher. And essentially, it needs to be absolutely failsafe."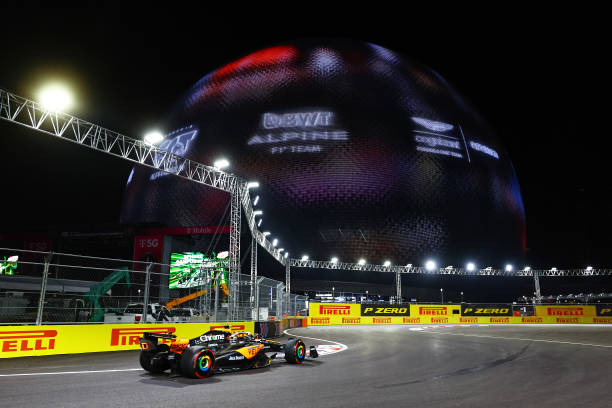 McLaren's struggle in Vegas
Due to the first practice session only lasting nine minutes, the FIA granted an extra 30 minutes to FP2 – making it 90 minutes long.
Stella was thankful that they managed to get a session in, despite all of the chaos occurring.
"We got a session, and it was good that all the parties understood that we needed to be flexible with the tyre return, for instance, with the duration of the session.
"It's just a shame that the spectators haven't seen cars on track yet, because they needed to go."
However, the Woking team struggled during the extended FP2 session. Lando Norris finished 11th, whilst Oscar Piastri ended the session in 14th.
The 52-year-old admitted that the team did not have a good session – Norris was not happy with the car's driveability.
"We had some niggles here and there in terms of getting the right cooling on the car, which we sorted.
"But then once we started to get going, we saw that we have work to do, because the car doesn't work as well as in the last events.
"We've just been taking a look, it's not a straightforward answer, I would say at this stage."
FP2 saw Ferrari, Mercedes and Aston Martin cars ahead of Red Bull's Max Verstappen and Sergio Perez. A repeat of the Singapore Grand Prix could be on the cards.
Feature Image Credit: Rudy Carezzevoli via Getty Images