Latest Episode | Cut To The Race Podcast
Guenther Steiner discusses Mick Schumacher's future at Haas F1, coinciding with Fittipaldi's announcement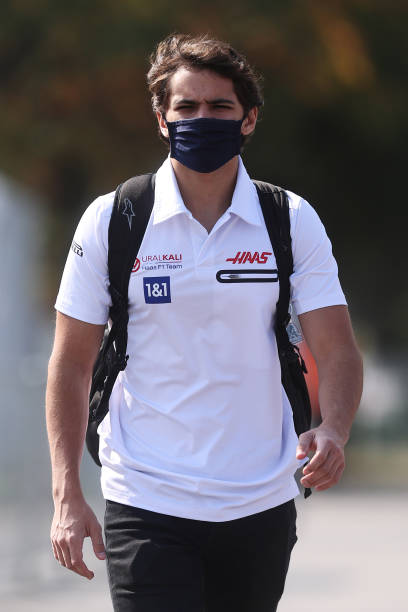 The excitement surrounding the Formula One driver's market is coming to a close, with only two seats remaining for 2023. But, there are still question marks surrounding the future of the current Haas driver, Mick Schumacher.
Haas F1 Team Principal, Guenther Steiner, has still not provided a solid answer as to whether the team will re-sign the German for a third year. In fact, Steiner has even alluded to Nico Hulkenberg potentially replacing Schumacher next year. As the rumours surrounding Hulkenberg's return to Formula One intensified, Schumacher's uncle, former driver Ralf Schumacher, attempted to minimise the claims.
During the Japanese Grand Prix weekend, Haas's team principal gave a further update on Schumacher's future with the team.
Schumacher's "home advantage"
When asked whether Schumacher's history with the team will help him retain his seat in 2023, Steiner responded:
"Absolutely. If you are working with somebody for two years, that's an advantage. The incumbent has always got the advantage. It's a home advantage."
He continued, "if you can have somebody you work with for two years, it's better than somebody new in." Steiner even compared the situation to the return of Kevin Magnussen this year when he said, "that's why we brought Kevin back as well because he was here."
Could Schumacher's established relationship with the team be the advantage he needs to retain his highly sought-after seat?
Haas's alternative options
Regarding the most significant rivals that may stand in Schumacher's way, Hulkenberg and Antonio Giovinazzi are regularly discussed. With the latter driving for Haas at the upcoming United States Grand Prix in FP1. One of these three drivers is more than likely to get the open Haas 2023 seat.
But a potential new candidate has unveiled themselves. The Mexican and Abu Dhabi Grand Prix will see the return of Pietro Fittipaldi, who will help Haas fulfil their FIA-mandated rookie runs. The grandson of two-time world champion Emerson Fittipaldi, took part in the final two races of the 2020 season, having replaced injured Romain Grosjean. Following the revelation, Fittipaldi commented:
"Super excited to announce that I'll be doing the FP1 in Mexico and Abu Dhabi. I want to thank Haas F1 Team for the great opportunity."
After it was announced that Haas terminated their contract with Nikita Mazepin at the beginning of the season, Fittipaldi was chosen to replace him during Bahrain testing. Could this foreshadow Fittipaldi joining the team in 2023?
Feature Image Credit: Andrej Isakovic via Getty Images