Latest Episode | Cut To The Race Podcast
Schumacher has endured a tough start to his 2022 campaign. However, Steiner reveals the reason for the German's back-to-back points finishes.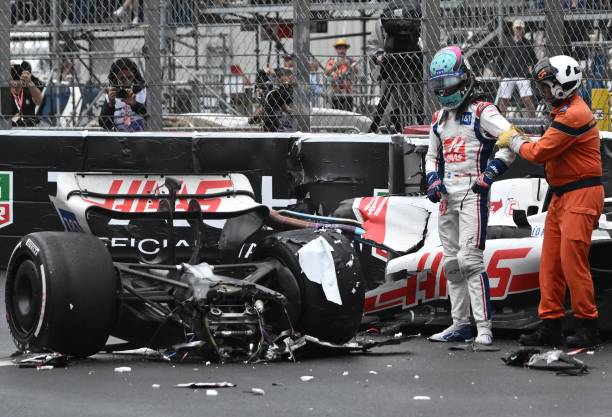 Haas came into this season with a much stronger car compared to last season's car – shown by Kevin Magnussen achieving a fifth-place finish in Bahrain.
However, Schumacher struggled at the start of the season. The German failed to score points up until round 10 at the British Grand Prix.
This led to criticism from fans as it was clear that Haas had a competitive car at the start of the season.
During the 23-year-old's poor form, he was involved in a couple of heavy shunts. The German cost the team a lot of money in repairs, proving costly with the budget cap.
Both of Schumacher's crashes happened at street circuits. The two crashes were in Jeddah and Monaco. Both of the crashes were estimated to be a million dollars in repairs.
As these crashes held the team back from spending their money on upgrades, Steiner was not happy with the German, publicly criticising his driver.
When the form changed for Schumacher
It seemed as though Schumacher had lost his overall confidence n the car after his Monaco shunt. Evidently shown during the Azerbaijan Grand Prix, as the German finished in a disappointing 14th – despite five drivers retiring from the race.
However, while speaking to racingnews365.com, Steiner believes the German rediscovered his confidence in Montreal. This was the last race before Schumacher scored his first points at Silverstone a round later.
"After Monaco, I don't know if he took less risk, but I could see some change in Canada where he seemed to be more confident and more relaxed about things, not always trying to do more than was possible."
"It's difficult to see in drivers; they put poker faces on, but I just could see in Canada, it felt a lot easier, and then the results came in Silverstone and Austria, which was good, so hopefully we can keep it like this.
"We want Mick to succeed, because if Mick succeeds, we succeed, because he's part of the team."
No regrets for public criticism
It was clear to everyone that Steiner had enough of Schumacher's crashes, as he publicly criticised the German. However, to this day, the 57-year-old still has no regrets as he believes that the 23-year-old has stopped taking unnecessary risks.
"My reactions after Monte Carlo were quite direct, but I think that was the best way to do it, instead of saying, 'yeah, it's all good, there's not a problem'," said Steiner.
"Everybody was quite [annoyed] about what happened, because it's not only the damage, it's also the risk."
"You cannot take risks which are not worth taking; not for yourself, not for the budget, and not for the car."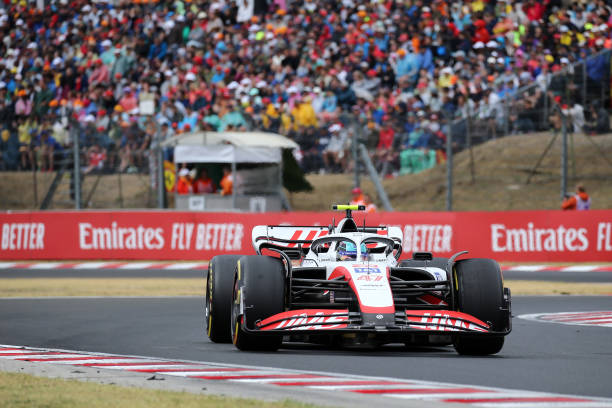 Will Schumacher still be at Haas for 2023?
After the impressive points finished at Silverstone and the Red Bull Ring, the German has had some disappointing results at Paul Ricard and Budapest.
However, his teammate Magnussen also struggled at Paul Ricard and Budapest, suggesting that the pace of the car wasn't there on those weekends.
Steiner has made clear his stance, as the 57-year-old wants to keep Schumacher at Haas for next season – but other factors have stalled the negotiations.
Since Sebastian Vettel's retirement, rumours were circulating about Schumacher replacing his fellow German at Aston Martin – however, Fernando Alonso has taken the seat.
This has ground negotiations between himself and Haas to a halt, leading to many worried about whether Schumacher will have a seat for next season.
Steiner himself admits that no negotiations have taken place with the 23-year-old. However, the 57-year-old believes the issues in the driver market will not affect a deal with the German.
Feature Image Credit: Marco Canoniero via Getty Images