Latest Episode | Cut To The Race Podcast
Günther Steiner and Gene Haas are taking their time when it comes to choosing the second driver alongside Kevin Magnussen for 2023 – apparently, they don't have any pressure.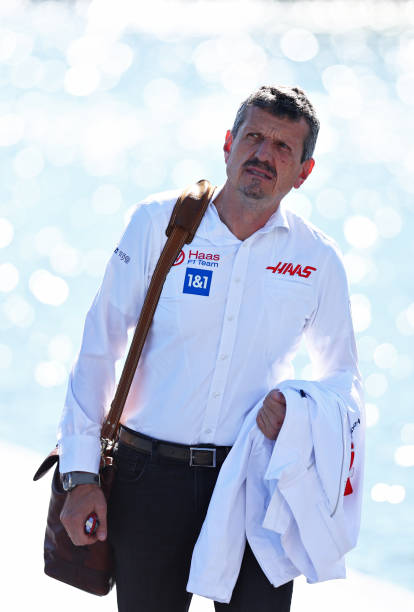 Mick Schumacher's contract with Haas expires at the end of this Formula 1 season. He currently has no seat, and there are not many options left for the German.
However, Steiner, Haas' team boss, is not letting himself be rushed by this.
Steiner says his "gut feeling" could decide
Even though there seems to be a "50/50 chance" that Schumacher will continue to drive for the American racing team, there is no date for a decision.
In an interview with RTL, Steiner explained:
"That's where you put yourself under pressure, and we don't need that. We're just playing against ourselves. 
"We don't really have any time pressure. All the others have the time pressure but not us. That's an advantage we don't take away."
Schumacher's latest race results look promising:
"Mick had a good race in Monza."
But the last six races of the season could be decisive for Schumacher. Haas may even want to wait until the end of the season to decide on the second seat.
Potential drivers at Haas
Steiner does not say directly which drivers are on the list. But, "most drivers with a super licence" are of interest.
Also, a comeback of Nico Hülkenberg, who has not had a regular seat in Formula 1 since 2019, could be possible.
Steiner says of Hülkenberg:
"A guy like Nico brings experience."
Decisive for the driver pairing, he says, is the question:
"What can a driver contribute to improve the team and take us to the top?"
Steiner and the Haas team are aware of the risk of young, inexperienced drivers:
"How much risk do you want to take? You usually take more risk with a young driver, because you don't know how far he can take it."
When asked about Daniel Ricciardo, who is also without a seat for 2023, Steiner explains:
"Daniel has to decide for himself first in his situation what he is going to do. It makes little sense to talk him into doing something. He has to decide for himself.
"If he feels like it, he'll certainly call; otherwise, he'll probably say I'm taking a sabbatical or something else."
Still, Steiner can't count out his new driver. He explains that his "gut feeling" will play an important role. When his gut decides on a driver remains questionable.
Feature Image Credit: Dan Istitene – Formula 1/Formula 1 via Getty Images