Latest Episode | Cut To The Race Podcast
Stefano Domenicali disagrees that F1 needs new teams, despite there not being enough seats for good drivers.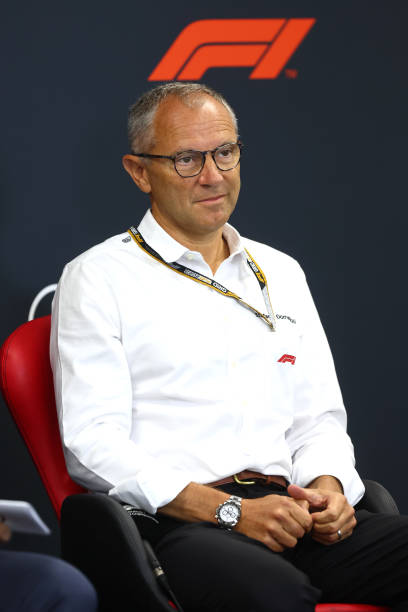 Over the course of the 2022 season, there has been many rumours and announcements regarding the companies hoping to join Formula 1. At the Belgian Grand Prix, Audi confirmed they'd be joining F1 from 2026 onwards. More recently, it has been revealed that the Porsche and Red Bull deal talks have collapsed. 
But for F1 CEO, Stefano Domenicali, this isn't too much of an issue. Domenicali has spoken about his concerns over new teams and looking forwards in the future of the sport.
Domenicali disagrees with adding new teams
The sport has had a major popularity growth. Therefore, the demand from companies for a chance to join the grid has increased because of this. But, Domenicali is certain that F1 doesn't need any newcomers. Speaking to Sky Sports F1, he said:
"As always, you need to be balanced. You need to see all the things that are around the table. Having more drivers… at the end of the day there is always a limit at which you can go. Adding one or two, you may open up some driving seats. But we need to also have the right dimension in what is successful for the sport. I think in that respect there is the evaluation of the sustainability of the team,the evaluation of not being too crowded with that. So I would say in terms of priority, it is not really a need for Formula 1 today."
Fortunately for Audi, they have already secured their spot in 2026. But by the sounds of it, they want more. Reported by PlanetF1, the 2026 engine constructor are looking to purchase a large share of Sauber. 
Meanwhile, in Porsche's corner, things aren't looking good. What once seemed to be a strong alliance between Porsche and Red Bull, has recently crumbled in front of us. After a disagreement over a 50/50 split between the two companies, the deal soured. There's no further report on Porsche joining the grid. The Andretti Autosport team have also failed to join the grid too for many years now.
Some drivers lose their seats
But what about the drivers? Many drivers continue to lose their seats because there just isn't enough seats to accommodate the talent in Formula One. Daniel Ricciardo springs to mind. If there were extra seats on the grid, perhaps the Aussie wouldn't find himself out of contract. Domenicali shared his thoughts on Ricciardo's situation, saying he "is a great driver in a difficult moment in his career." 
It begs the question however, could Formula 1 benefit from more teams? Despite Domenicali's concerns, do you think it would be a good thing to expand the sport? Or do you agree with Domenicali?
Featured Image Credit: Eric Alonso via Getty Images