Latest Episode | Cut To The Race Podcast
According to Stefano Domenicali, more racetracks want to host a Formula 1 race. Spa is about to fall off the list. The contract ends this year. What will happen to the traditional circuit in Belgium?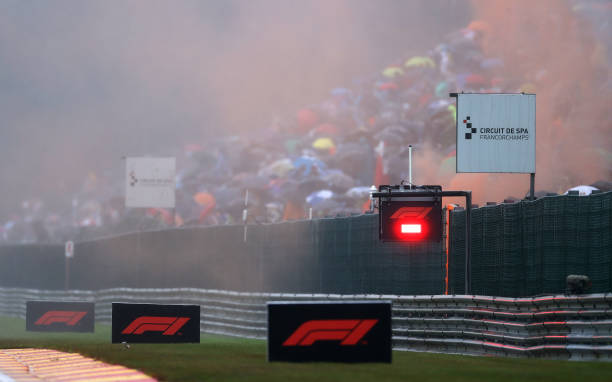 Domenicali, CEO of Formula 1, wants to limit the 2023 race calendar to 24 races. According to different information, not only Las Vegas is to be included in the schedule, but Qatar and possibly China and South Africa.
Other, traditional race tracks are to make way for them. Monaco, France and Spa in Belgium are currently on the hit list. The contracts for these circuits expire next year.
Most importantly, negotiations on the extension of the contract in Belgium are in full swing.
Contract extension at Spa?
According to PlanetF1, the officials of the Spa Grand Prix are in contact with the Formula 1 promoters.
Essential criteria for the continuation of the tradition-rich high-speed circuit are the excitement on the track and what happens next to the track.
After Abu Dhabi, Saudi Arabia, and Miami have provided spectacular leisure activities alongside the on-track sessions in recent years, traditional European circuits, in particular, must follow suit. Specific emphasis is placed on the evening programme.
Vanessa Maes, general manager of Spa Grand Prix, explains the state of play:
"We are in discussions with F1's promoter, Formula One, and those discussions are not easy.
"The constant rumours don't make it any easier. Sometimes I read we will stay, other times that we should have no illusions and other times that we are in between.
"I don't participate in these speculations. I am convinced Formula 1 has a real appetite for a future with a Grand Prix in Belgium and more specifically at Spa.
"Also, in the political world, all forces are mobilised to keep Spa-Francorchamps on the F1 calendar. This is no more than logical given the incredible history and mythical aura of this race."
After last year's race in Spa fell through because of rain, and although on paper a race took place, many fans are disappointed with the circuit in the Walloon region.
Nevertheless, the race weekend this year is completely sold out again. We hope to see exciting racing without rain interruptions.
Feature Image Credit: Dan Mullan via Getty Images