Latest Episode | Cut To The Race Podcast
Formula E has announced a new circuit in the city of Cape Town, South Africa, that will debut in the 2023 season.
The all-electric championship for single-seater racing announced earlier today that a circuit in Cape Town will be joining the calendar for the next five seasons. The South African city will be the second city on the continent to feature in Formula E; the other being the E-Prix in Marrakesh at the Circuit Moulay El Hassan.
Construction of the Cape Town circuit is set to begin next month – the upgrades to the roads are to be finished in December. The design will be centred around showcasing some of the city's famous locations.
It will have the "Table Mountain as a backdrop and Robben Island in the foreground" whilst splitting the district of Green Point and Waterfront. The centre point of the circuit is set to be the Cape Town Stadium.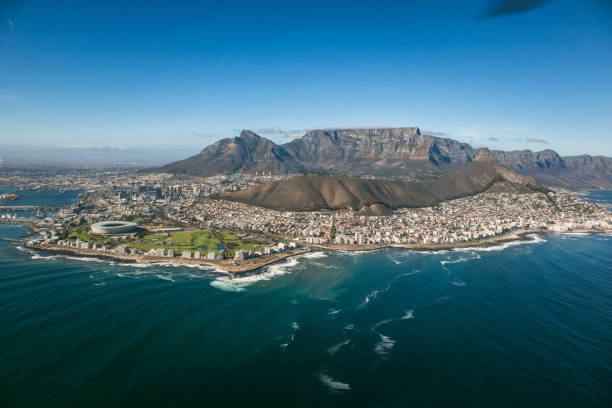 Ariel View of Table Mountain
Credit: Getty Images
The new circuit is said to be one of the fastest on the calendar next season. In total the track has 12 corners and a tight left-hander onto the motorway after the first straight. The circuit will also include a roundabout employed as a chicane and a section following along the coast.
The arrival of Cape Town on the calendar has got both teams and drivers excited, according to Alberto Longo, Formula E's Chief Championship Officer (COO).
Longo has said that the addition of the new circuit received "a very positive response". Everyone involved with the championship is "delighted" to have the South African city joining the Season 9 calendar.
He added that back in 2019 when he met Iain Banner, – the chairman of race promoter e-Movement – Banner said "he was confident" that the South African city had "the potential to be one of the top cities on our global calendar". Longo feels "confident that [Banner] is right".
Formula E races almost exclusively on street circuits for it's E-Prix. The Cape Town E-Prix will, according to Banner, "garner substantial support" in the city and "throughout South Africa". He believes that it will "showcase Africa as a role player in the transition to a greener future"; additionally it will "position the city and the Western Cape as the pioneering renewable energy hub of South Africa".
Banner added that:
"The public has been crying out for an open-wheel, street-circuit race and we are now answering those cries."
Cape Town will be on the Formula E calendar from 2023. Alongside the race, the city will host an E-Fest, which is a festival solely dedicated to promoting a greener economy and e-mobility solutions.
Feature Image Credit: fiaformulae.com