Latest Episode | Cut To The Race Podcast
The sun went down and the floodlights came on for the second practice session of the Singapore Grand Prix weekend. Who would set the timing screens alight to carry the momentum into Saturday?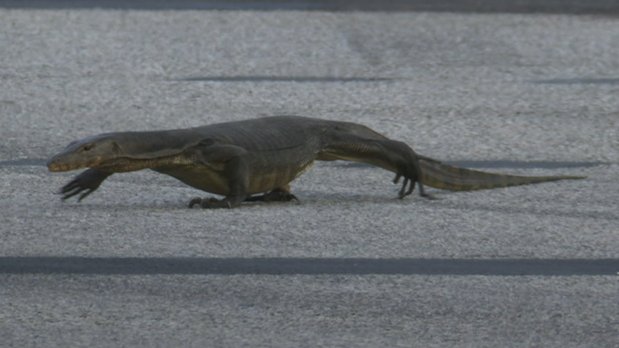 All eyes would be on Charles Leclerc after the first practice session of the weekend, going around the Marina Bay Street Circuit in a 1:33.350 to set the fastest lap. Carlos Sainz Jr. and Championship leader Max Verstappen were second and third respectively.
This is despite Verstappen's insistence that they "are not as competitive" around narrow and twisty racetracks like that at Singapore. The Dutchman stated: "The street circuits are a little bit tougher for our car."
Although the battle for the top two spots in the Drivers' Standings seem all but decided, the fight for third place come the end of the year is still being hotly contested.
Aston Martin's Fernando Alonso is just six points ahead of the Mercedes of Lewis Hamilton in fourth. The former team have revealed that they are gunning for second in the Standings, while both Mercedes drivers have signed contract extensions in recent weeks, displaying their intention to succeed with the Brackley-based outfit.
And one must not dismiss Ferrari, who impressed over the Italian Grand Prix weekend with pole position and a subsequent podium for Sainz. With their 1-2 in FP1, are we seeing a change of hand in the running order? Read on to find out if the Scuderia can continue their good form in FP2.
Initial laps
💡FP2 GREEN LIGHT💡

Out come the drivers for 60 mins of practice under the lights #F1 #SingaporeGP pic.twitter.com/TXYSQHlJOo

— Formula 1 (@F1) September 15, 2023
Night fell on the Marina Bay Street Circuit, but the action was only just about to begin.
First out on track was the Williams of Logan Sargeant, sporting the brand new Gulf "Bolder than Bold" livery. He duly set a 1:36.897 on the Medium tyre to momentarily go quickest.
This time was swiftly beaten, with Alonso going top of the timings with a 1:35.350 with seven drivers setting a representative time.
Friday night traffic 😮#F1 #SingaporeGP pic.twitter.com/aIYURGYLgc

— Formula 1 (@F1) September 15, 2023
Ferrari have been looking very fast, and Sainz proved as much by going almost a second faster than second-placed Perez, going around the circuit in a 1:34.150. Leclerc made it an early Ferrari 1-2 with Hamilton rounding out the top three.
All drivers were on either the Medium or Hard tyre in the early stages of the practice session, leading to slower laps compared to FP1.
Sargeant improved to P6, just before Alonso leapt into P1 with a 1:33.964, the first car into the 1:33s. Meanwhile, Lance Stroll in the other Aston Martin brushed the barriers, but fortunately for him there was no damage.
Sainz retook the top of the timing screens with a 1:33.303. The Williams of Alexander Albon appeared on his team radio, complaining of a loss of power out of the final corner. He pulled into the pits to have the issue checked out.
Sainz is feeling sparky ✨

The @ScuderiaFerrari is currently P1 💪#F1 #SingaporeGP pic.twitter.com/J9NUzdOKzF

— Formula 1 (@F1) September 15, 2023
Alonso continued to impress by splitting the Ferraris; a 1:33.789 good enough for second position.
Verstappen appeared to be struggling with his Red Bull's drivability, stating to his team that it was time to pit and make a few adjustments. With a quarter of an hour of running, he was in P8.
The majority of drivers pitted to change tyres and tweak setups, but a few stayed out. This included Leclerc, who set a trio of purple sectors to go fastest with a 1:32.974. Yuki Tsunoda surprised by going into third place, just over half a second behind the Monegasque.
Quick times on Soft rubber
Bad news for Albon, who was seen jumping out of his Williams as the engineers were unable to fix his car in time for another crack out on track.
Many drivers opted for the Soft compound for their second runs, so times were undoubtedly going to tumble. Sainz improved on his previous time by over a second on the fastest rubber to go back on top with a 1:32.120. Teammate Leclerc was just 18 milliseconds down on the Spaniard, with Alonso more than half a second down on the Ferrari pair.
Millimetres count around Marina Bay 🤏

One misstep and you're in the wall 😮#F1 #SingaporeGP pic.twitter.com/YEcVs3dxbK

— Formula 1 (@F1) September 15, 2023
A few drivers were making mistakes, with Sargeant going wide out of the second-to-last corner and Nico Hulkenberg brushing his Haas along the outside barriers. Not a lot of margin for error on a street circuit.
Verstappen moved up from 16th place to sixth, seven tenths down on Sainz in P1. Evident was a lack of grip through the final few corners which would have slowed the Dutchman down significantly.
Alonso usurped Hamilton to retake third position, while Lawson narrowly avoided a spin in the final sector.
Tsunoda finally set a time on the Soft tyre with 20 minutes remaining, a 1:33.477 good enough for 16th place. Russell improved with a 1:32.355 to slot himself into P3.
Final times
The field reverted back to the Medium and Hard compounds for the final quarter of an hour of FP2, with a focus on longer race run simulations. Lando Norris and Kevin Magnussen were the exceptions, coming out of the pits on the Soft tyre.
With the race runs around six seconds a lap slower on average, it didn't look like anyone would improve on their best times. The order remained identical for the rest of the session, allowing Ferrari to secure yet another 1-2 in a perfect Friday for the Italian outfit.
Free Practice 3 will take place on Saturday at 10:30 BST.
Full results
1-2 in FP1, and again in FP2 👏@ScuderiaFerrari have made a strong start to the weekend 💪#F1 #SingaporeGP pic.twitter.com/iGiC4MYFHS

— Formula 1 (@F1) September 15, 2023
Feature Image Credit: @F1 on X