Latest Episode | Cut To The Race Podcast
Sebastian Vettel's unfiltered thoughts on Aston Martin and if he would stay in F1 with a competitive car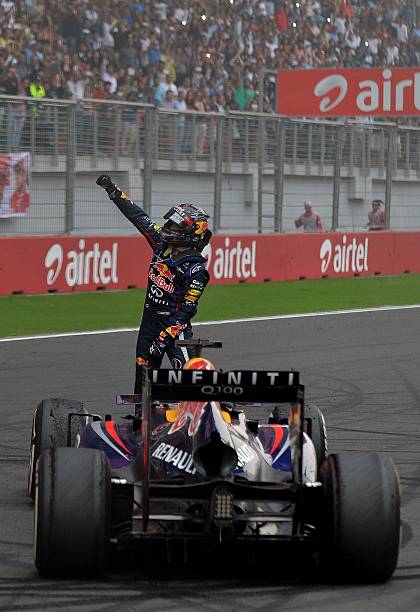 His racing record speaks for itself. Vettel is a four-time world champion, 53-time race winner, and he has stood on 122 podiums. The German is second, only to Lewis Hamilton, in terms of drivers with the most world championship points ever. He is undoubtedly one of the legends of Formula One.
At the end of July, Vettel announced that he will retire at the end of the 2022 season. And the team announced shortly after that they will replace him with two-time world champion, Fernando Alonso. Now Vettel has sat down and answered the questions we all wanted to ask in a recent interview with Aston Martin.
Vettel on his legacy and being remembered
The German is arguably the third most successful Formula One driver, behind only his idol Michael Schumacher, and close friend Hamilton. But Vettel does not expect to be remembered. The four-time champion stated:
"I once heard someone say, 'you will only be remembered until the last person who remembers you dies.' There will probably come a point when no one will remember me. Nothing lasts forever."
Considering Vettel is joint fourth in the record books of drivers with the most world championships, perhaps people will not forget him so easily. Last year, the German famously rattled off every world champion in Formula One history, and in which years they won their titles.
Although he has an impressive racing record and is increasingly vocal on matters including LGBTQIA+ rights, the environment, and women in motor racing, he insists "it's not important to me how I'm remembered."
Reflection on his two years with Aston Martin
Following the breakdown of Vettel's relationship with Ferrari, he moved to the recently rescued Aston Martin team. Although Vettel does not regret this move and claims he has "loved working with the team", he remains brutally honest with his thoughts. Discussing his (and the team's) expectations for 2022, Vettel disclosed:
"This year, we wanted to make a significant improvement over last year. We failed. We're currently where we finished last year. I'm not pointing the finger and saying we did a bad job. I'm just being realistic. We had high hopes, but we fell short."
The German alludes to how "challenging" it has been for both him and the team to run at the back. Considering Vettel has spent most of his career driving for front-running teams Red Bull and Ferrari, it has been an eye-opening experience for him to drive for a mid-field team. Reflecting on his time at the top teams, Vettel realised the following:
"You don't appreciate just how much work the teams at the back are also putting in. Just because you're not scoring big results, doesn't mean you're not working as hard."
When discussing Aston Martin's better results, Vettel further highlights the change in mentality when he claimed, "there have been other races we executed really well, but we finished 10th – and nobody notices if you finish 10th."
Who is Vettel's toughest rival? And would he stay in F1 with a competitive car?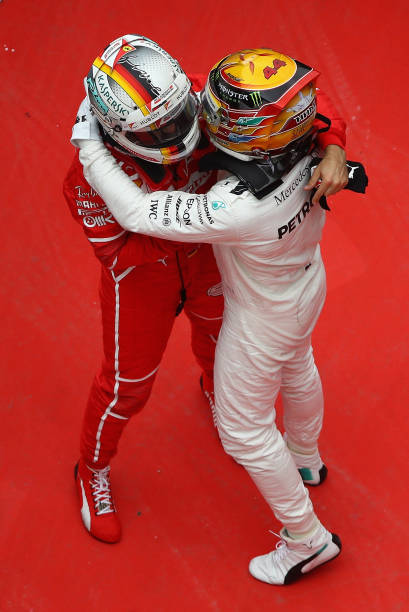 Since Vettel's first full season in Formula One back in 2008, he has driven against seven world champions. But who does the German consider his toughest rival?
"Lewis [Hamilton], especially when I was at Ferrari. Lewis has always been right up there. Before that, it was probably Fernando [Alonso] when he was at Ferrari."
Setting aside his one-off race appearance for BMW Sauber in 2007, Aston Martin is the only team Vettel has driven for and not won with. So, would the four-time world champion still retire if he had a more competitive car? He answered:
"I don't know. Would I be retiring if I had been very competitive over the last three or four years: winning races, fighting for championships – maybe winning another one? I might have come to the same decision."
Regarding retirement, Vettel also declares that "I still love the sport. I still love racing. The decision to retire was a tough one."
Had Aston Martin taken the steps forward that Vettel expected of them in 2022, would he still be retiring? Or was this always going to be the point in his career where he would choose change?
Feature Image Credit: Aston Martin F1