Latest Episode | Cut To The Race Podcast
Ralf Schumacher argues Mick Schumacher is the "best" option for Haas over Nico Hulkenberg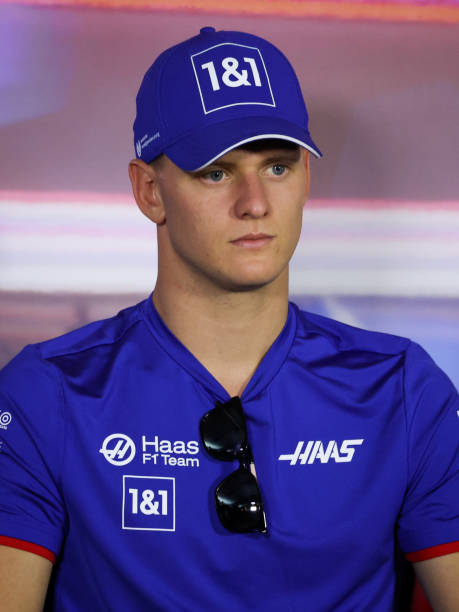 Following the announcement that Alfa Romeo will retain Zhou Guanyu for 2023, only three vacant seats remain for next season. One of those seats is at Haas, where Schumacher is battling to keep his seat to embark on his third season with the team. But what about the competition?
Still no talking between Haas and Schumacher?
During August, Haas Team Principal Guenther Steiner sat down with RacingNews365 to discuss Schumacher's future. Shockingly, he revealed that talks between the two were yet to even begin. He said:
"I don't really know what Mick has done, and we have not spoken about a drive for next year with Mick. He hasn't spoken to us, and we haven't spoken to him – we want to see what's happening."
He also alluded to a decision-making timeframe for deciding the German driver's future. Steiner suggests that after the European races, the period we are currently in, as being a potential deadline. Could Schumacher's fate already be sealed?
Is Haas potentially opting for an experienced driver?
At the beginning of the month, Steiner was interviewed by SpeedWeek regarding Haas' 2023 plans. In said interview, the team principal discussed how they are considering "what is best for the development of the team." And that they are looking to take the "smallest risk for the development of the team" when considering their second driver.
Could this indicate that the team is looking at an experienced or proven driver?
However, Steiner is the first to admit that there is a lack of experienced drivers on the market. The Haas boss suggests that the only driver that fits into that category is the current McLaren driver, Daniel Ricciardo. But what if they went for a driver that is not currently on the grid?
Schumacher or Hulkenberg
The Haas team principal has already suggested that Nico Hulkenberg is a candidate for the second Haas seat. When discussing the German with Motorsport.com, he said:
"I think he's a candidate like all the other ones because he's got a super licence, he has done F1, he has experience."
But Motorsport-total.com has quoted six-time race winner Ralf Schumacher as saying that Hulkenberg is "not really a real alternative now." The ex-racer goes on to make the case for this nephew to stay in Formula One. Schumacher said this about the young German:
"The curve is definitely pointing in the right direction now, and I think any team boss who doesn't have Mick on his list is making a huge mistake."
He even goes as far as to say that the current Haas driver is "the best alternative because of his performance in the last races."
Should Haas stick with Schumacher? Or would the team develop better with the addition of an experienced driver like Hulkenberg or Ricciardo?
Feature Image Credit: NurPhoto via Getty Images