Latest Episode | Cut To The Race Podcast
Former Formula 1 driver Ralf Schumacher has shared his view on Max Verstappen and Lewis Hamilton's performances throughout their unyielding championship battle this year.
Since the opening race in Bahrain, the two drivers have been fighting tooth and nail over the championship lead.
Reigning champions Mercedes struggled to adapt to regulation changes that negatively impacted their low-rake car, allowing Red Bull to apply increased pressure with their high-raked RB16B. This has allowed the team to often outperform the German constructors throughout the year, giving Verstappen his best chance yet of taking the title and dethroning Hamilton.
With increasing expectations, comes increased pressure – however Verstappen has been taking the year in his stride. If not for an unfortunate tyre blow out in Baku and a first lap tangle with Hamilton at Silverstone, he could have been miles ahead in the title fight.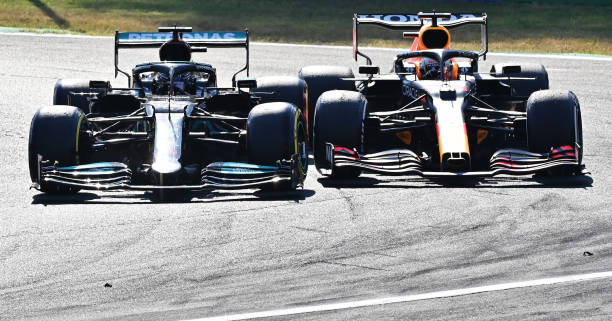 Getty Images
Instead he finds himself two points behind Hamilton with seven races to go, yet Hamilton's year hasn't been as consistently faultless as those in the past. The Brit has shown cracks under the surface as he's been pushing on and sometimes over the limit in a bid to unsettle Verstappen, but so far the 24 year old is relenting.
Ralf Schumacher has been watching the battle all throughout the year and shared his thoughts on the pair's performances with the medium. 
"I think Max Verstappen has made an incredible step. He is driving much more intelligently. He still takes risks, but not like before.
"Hamilton sometimes makes a mistake under great pressure but also handles the situation super. They are really each other's equals. You could also see how nervous Lewis was that Max did such a good job in Sochi.
Headline Image: Lars Baron via Getty Images