Latest Episode | Cut To The Race Podcast
At the beginning of the Formula 1 season, it looked as if Ferrari would triumph. Carlos Sainz now speaks honestly about the strong comeback of the current championship leader, Max Verstappen.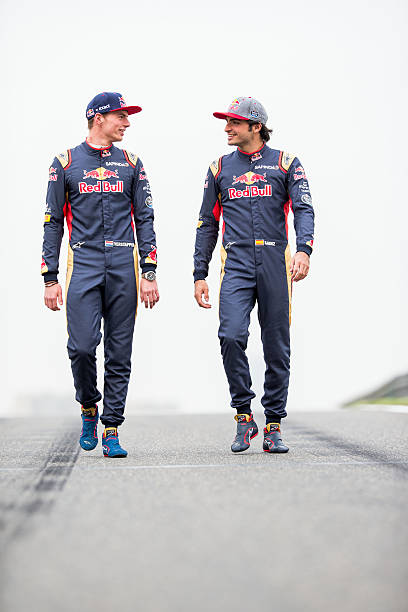 In fact, Verstappen could already seal the deal in Singapore and become Formula 1 World Champion in 2022. After Singapore, there are five more races on the calendar. 
Verstappen currently has a 116-point lead over second-placed Charles Leclerc.
Sainz explains his view of rival Verstappen
As Verstappen's former team-mate, Sainz greatly appreciates the Dutchman's talent.
According to Racefans, he notes the consistency and few mistakes of last year's world champion.
"I think he's had a very strong season.
"He's done very little mistakes. Whenever he's done mistakes – like in Spain, he spun in the same place than me, in Hungary he spun – he's recovered from the mistakes and gone [on to] win. I think this is the biggest difference that even in the days that he's had maybe a bit of an off, he still managed to go and win."
Verstappen had two retirements in the first three races, initially leaving Leclerc ahead of him by 46 points. But Red Bull was working on engine reliability, and Ferrari fluffed their strategy in some races.
"Since the first [three] races they've also been super-reliable and you add up all those things and he's having an incredible season and I think he deserves it," said Sainz. "Him as a driver, I think he's also doing a particularly strong job."
Even though Red Bull team boss Christian Horner doubts he can win all the remaining races, Max Verstappen seems to be on a triumphant run. Monza was his 5th win in a row, and he has taken eleven wins in total.
If Verstappen wins at least two more races, he will be on a par with Michael Schumacher and Sebastian Vettel in terms of the number of wins in a season.
We're curious to see how this will work out.
Feature Image Credit: Mark Thompson via Getty Images