Latest Episode | Cut To The Race Podcast
Carlos Sainz believes Ferrari can produce better performances at "less extreme" tracks to challenge frontrunners Red Bull in future races.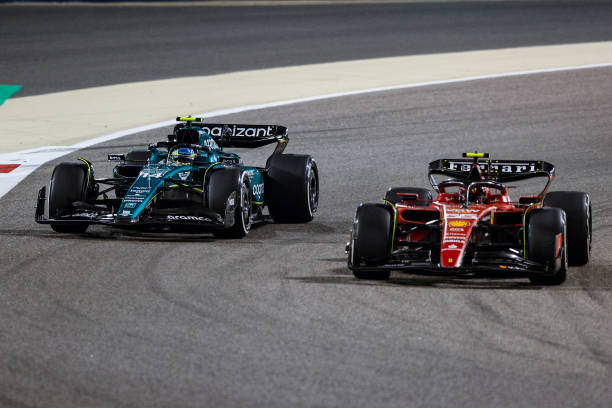 The Ferrari driver finished fourth at the season opener, finishing 48 seconds behind race winner Max Verstappen. His teammate Charles Leclerc retired with a power unit failure on lap 39. This resulted in the Maranello team coming out of the Bahrain Grand Prix with only 12 points.
Ferrari was known to have bad tyre degradation throughout last season. This season, things have not changed. Astyon Martin's Fernando Alonso was able to snatch the podium off Sainz through having better tyre wear.
The team's team principal Fred Vasseur defended the 2023 car's performance after a disappointing Bahrain Grand Prix. The Frenchman insisted that the team had not found the perfect set-up for their 2023 challenger still.
Despite the disappointment in Bahrain, Sainz is confident that Ferrari can give Red Bull a better fight at this weekend's race in Jeddah.
Smooth asphalt will play a factor
Bahrain's International Circuit is known to have an abrasive surface, causing lots of tyre degradation. However, Jeddah's surface is much smoother, meaning the tyres will suffer less degradation.
Sainz described the surface at Bahrain as a "cheese-grater" and explains how Jeddah will be much different, as quoted by Motorsport.com:
"The Tarmac in Jeddah is very different.

"The limitation is not so much at the rear. So, we're pretty sure it's going a bit different at other tracks.

"Bahrain is the most extreme for [degradation] of the year so we only have one example. "I'm confident in other circuits we can play a better game but for Bahrain, it was our reality."
The difficulties with tyre degradation with the Scuderia and Mercedes left Aston Martin as winners. The Silverstone team managed to finish third and sixth in the season opener.
Aston Martin opted for a higher downforce set-up, which limited them from performing at their best still. According to Lance Stroll's trainer, Aston Martin should perform even better at Jeddah. Next weekend's race will require less downforce for the cars.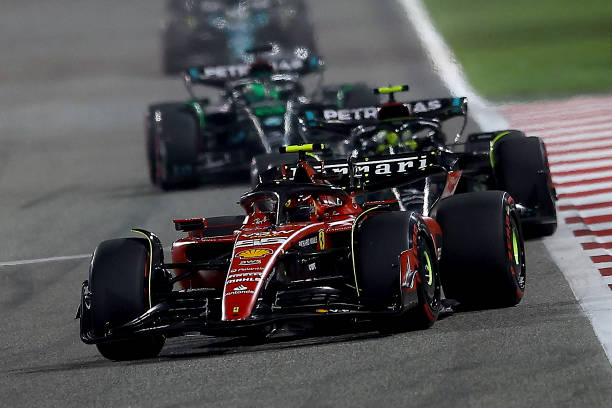 Degradation still not addressed with 2023 challenger
Sainz believes that the Maranello team's SF-23 has "the same" issues as last year's F1-75. Last year's car lead to Red Bull having a dominant second half to the season, capitalising on their better tyre wear.
"It's about as bad as it was last year. It's just that the other two cars [Red Bull and Aston] for some reason found something that means they degrade half [as much]."
Do you think the Scuderia will be able to challenge Red Bull and Aston Martin in Jeddah?
Feature Image Credit: Gongora/ Nur Photo via Getty Images