Latest Episode | Cut To The Race Podcast
Ferrari driver Carlos Sainz says the Maranello team are in a "bad situation" with the reliability of their engine in the 2023 Formula 1 season.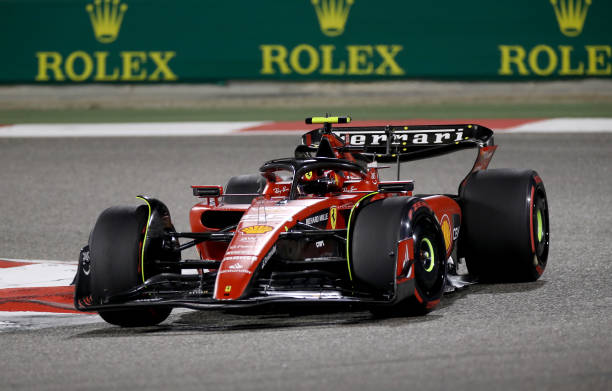 Ferrari were struck with reliability issues heavily last season. The Scuderia built a frontrunning car to challenge with Red Bull. However, reliability was one of the main issues in their downfall in 2022.
Examples of Leclerc losing the lead due to engine failures at Barcelona and Baku costed the team many valuable points in their championship hunt.
Last season, Leclerc had to take a new engine penalty as early as in the Canadian Grand Prix. However, this season has gotten worse for the Monegasque.
The 24-year-old retired on lap 39 in the season opener in Bahrain. He was running third behind both of the uncatchable Red Bulls. However, the Monegasque would experience an engine failure, costing him a podium.
Leclerc took fresh control electronics and energy store parts ahead of the race in Bahrain. However, the control electronics would fail the SF-23.
Therefore, Ferrari has decided to fit a third control electronics part to Leclerc's SF-23 ahead of this weekend's Saudi Arabian Grand Prix. However, the Monegasque will be hit with a 10-place grid penalty for already exceeding the season limit of two control electronics parts.
Ferrari "relatively concerned" about their engine
With Leclerc dropping 10 places, Sainz will be the only driver for Ferrari that could challenge the dominant Red Bull's. The Spaniard will be the Scuderia's best hope as they hope to bounce back at a favoured high-speed circuit.
It is one thing for Sainz to maintain pace with both of Red Bull's Max Verstappen and Sergio Perez. However, Ferrari reveal they are "relatively concerned" regarding whether their engine will last the full race distance.
As quoted by Motorsport.com, Sainz admits that it was not ideal to see their engine break down so soon, revealing that it "caught them by surprise":
"It's not the way you want to start a season – with a penalty in race two. Breaking the battery, the ECU, in the first weekend, clearly we are not happy with that and we identified it as a weakness.
"We're putting things in place to fix it and I'm pretty sure that we are capable of fixing that in the short term.
"So, it's a bad situation but now we can only look forwards and improve it and make sure that we are also more competitive this weekend."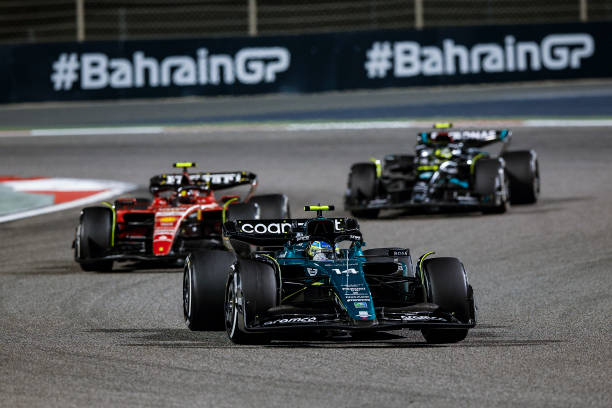 Podium achievable this weekend?
Sainz was asked whether Ferrari could feature on the podium in Jeddah. The Spaniard was confident in achieving a podium this weekend.
"I want to think so, yeah. "The track is completely different to Bahrain. The [asphalt], the high-speed nature, the wing level that we will run – everything is just a bit different compared to Bahrain. I have the feeling that we're going to be a bit more competitive.
"Enough to beat the Red Bulls? Given how competitive and how strong they were in Bahrain, it's going to be extremely difficult.
"But I want to be more optimistic after Bahrain and feel like this weekend we have a good chance to get back on the podium."
Ferrari need to achieve some valuable points at this weekend's race in Jeddah. The Scuderia currently finds themselves fourth in the constructors' championship with only 12 points through Carlos Sainz.
Do you think Ferrari can bounce back this weekend in Jeddah and have both cars finishing the race without any reliability problems?
Feature Image Credit: Qian Jun/MB Media/Getty Images