Latest Episode | Cut To The Race Podcast
George Russell feels he has let himself and the team down after hitting the wall in the final lap of the Singapore Grand Prix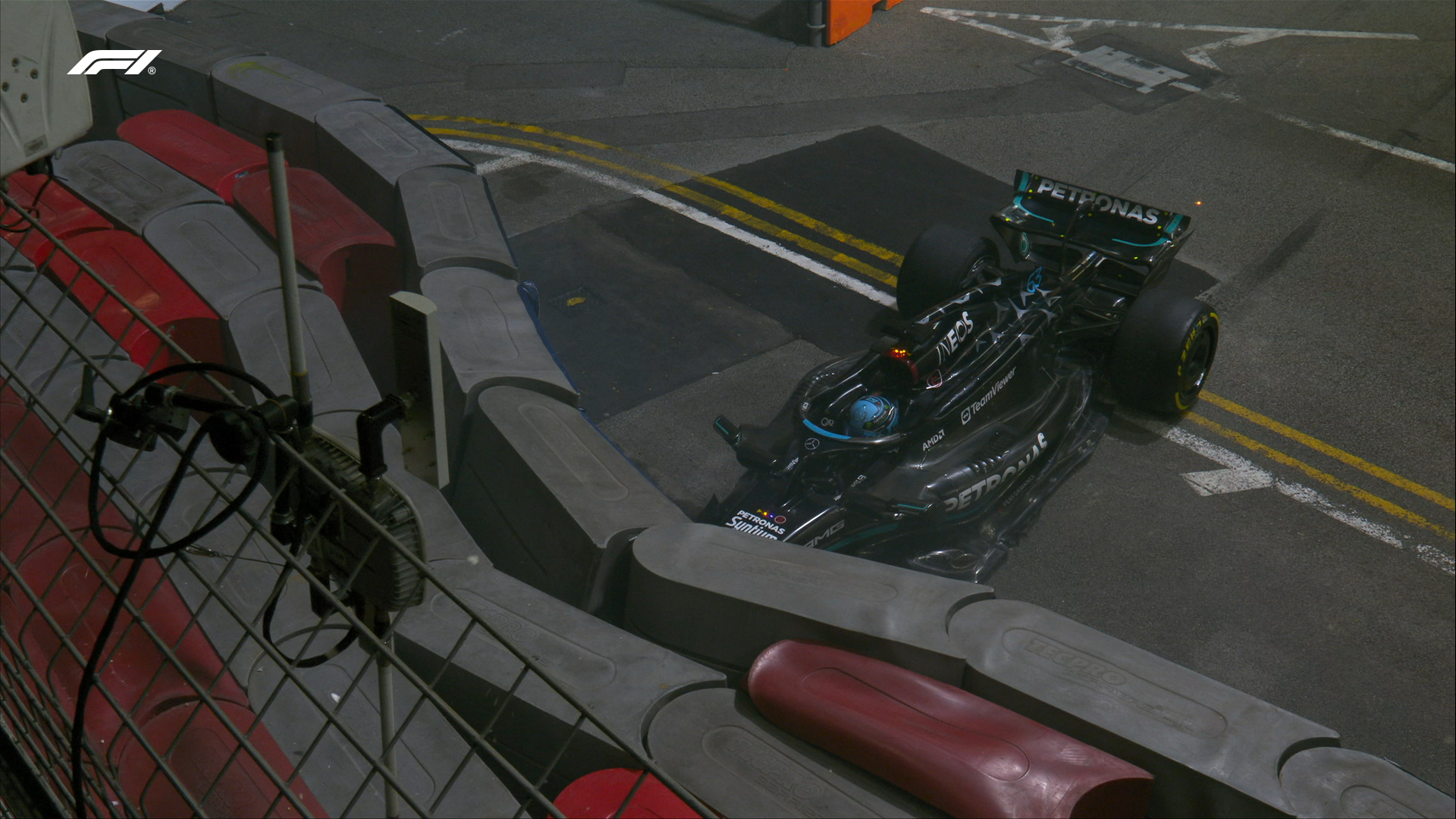 The Singapore Grand Prix gave us our first non-Red Bull Grand Prix winner of the 2023 season, as well as plenty of wheel-to-wheel racing and retirements. However, the race also brought heartbreak as George Russell found the barrier in his pursuit of Carlos Sainz and Lando Norris.
The young Brit, as well as his teammate Lewis Hamilton, were setting a blistering pace during the latter stages of the race. After making their second pit stops, both Mercedes drivers easily dispatched Charles Leclerc. But the pair were ultimately outsmarted by Sainz, who aided Norris in his defence of the two Silver Arrows. However, it all came to nothing for Russell, who hit the wall on the final lap of the race.
A heartbreaking end to his Singapore Grand Prix for George Russell 💔 pic.twitter.com/3ufLx6l9LL

— Sky Sports F1 (@SkySportsF1) September 17, 2023
Following the chequered flag, Russell spoke to Sky Sports F1 in the media pen and was asked about his devastating race. Russell responded:
"No words, to be honest. Such a long race, a physical race, difficult to keep concentration when Carlos [Sainz] was doing a great job, backing the pack up, not allowing us to do the alternative strategy. I think we were half a car's length from winning the race, had I got passed Lando [Norris] when I had the opportunity. I think we would have been able to get past Carlos."
He continued, "Then just the last lap, you know, a millimetre lapse of concentration and game over."
Russell: "I feel like I've let myself down and the team down"
After a long, challenging race, it seems that a lapse of concentration shorter than a second cost Russell a podium. The Mercedes driver went on to apologise to the team before further elaborating on the crash and the challenging conditions of the race, saying:
"It was a really challenging race, the tyres were dropping off and you're pushing the limits. It's how racing should be. You make a small mistake and you're bitten for it."
"It's heartbreaking after such a great weekend. The car felt great, qualifying was great, the race was great, we were bold with the strategy. You know, I feel like I've let myself down and the team down."
Russell was understandably upset during the post-race interviews, after a long, hard fight around the streets of Singapore. But the Mercedes driver will bounce back ahead of the Japanese Grand Prix next weekend.
Feature Image Credit: @LeSprintEdition on X