Latest Episode | Cut To The Race Podcast
Laurent Rossi appears to be prioritising experience over youth for the second Alpine 2023 seat
It has been over a month since Fernando Alonso announced that he will be leaving Alpine to join Aston Martin. Oscar Piastri swiftly denied that he would take the two-time world champions' seat at the French outfit. And just under two weeks ago, the announcement came that Piastri will replace Daniel Ricciardo in 2023. But who will take the vacant seat at Alpine?
At the Dutch Grand Prix, Alpine Team Principal Otmar Szafnauer answered questions regarding Alpine's driver options. He told Sky Sports F1 that, "we've got a long list. I've mentioned 14 before and it's about right."
Current AlphaTauri driver, Pierre Gasly, became an early favourite for the position. But his early release from AlphaTauri relies upon IndyCar driver Colton Herta getting an exception from the FIA. A plea that is expected to be rejected by the sport's governing body.
In this period of great uncertainty for the team, Alpine's CEO Laurent Rossi has outlined the criteria that Alpine's new second driver must meet.
Rossi has his say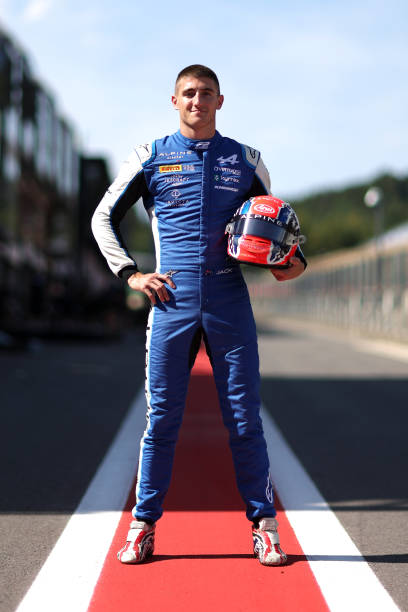 The Alpine boss sat down with Autosport to discuss the type of driver that will fill the second Alpine 2023 seat. He said:
"We need to find a driver that's capable of scoring big points right away. This basically leads us towards a more senior driver if you will, but at the same time is capable to grow with us. So those are the criteria we use at the moment."
This suggests that the French outfit is looking for an experienced Formula One driver to partner with Esteban Ocon next year. Could this mean that eight-time race winner Ricciardo could find himself back at the French outfit? Or perhaps it will be Nico Hulkenberg returning to the team?
Where does this leave Jack Doohan?
Another popular contender for the Alpine seat is the current Formula Two driver, Jack Doohan. The Australian is also part of the Alpine Academy and has won three races during his debut season in the F1 feeder series. Autosport also questioned Rossi on Doohan's potential during their interview, and the Alpine boss only had positive things to say about the rising talent. He told about the young Australian:
"To be honest, we knew already he was very fast, the raw speed he has, but he has gained in maturity a lot. It shows on the track, but also off track."
However, he seems to put the dampeners on Doohan graduating straight to Alpine. Rossi admitted that "irrespective of his value, we still believe that the best path for a young driver is to potentially go in a team where you have a bit of less pressure to deliver."
We know that Alpine hoped to place Piastri at Williams before handing him a seat at Alpine. Perhaps they are hoping to do the same for Doohan?
It appears that while Rossi admits that Alpine is "looking at him," it may be a season too early for Doohan. Especially since Rossi concluded his discussion on the future by saying:
"We are still keeping in mind the main criteria, which is being ready to score points right away, and help us continue growing by developing the car. So, we need someone who's capable of showing the way alongside Esteban. We can't develop a car on only one side of the garage."
Feature Image Credit: Clive Mason via Getty Images