Latest Episode | Cut To The Race Podcast
Nico Rosberg has spoken about Ferrari's difficult task of finding a team principal. He also explains the problems that the team from Maranello has from his point of view.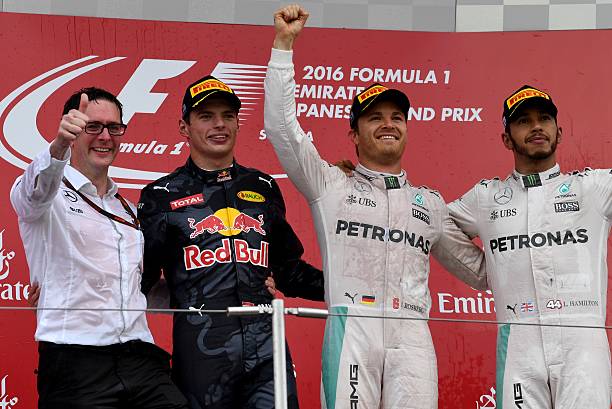 Rosberg won the 2016 World Championship title in a battle with team-mate Lewis Hamilton and then hung up his helmet. Nevertheless, the German still spends a lot of time on motorsport: he leads an Extreme E team and is often a Sky Expert on Formula 1.
What is Ferrari's problem?
Rosberg has never hesitated to say what he thinks. He doesn't hesitate to speak on Ferrari's situation, who had a brilliant start to the 2022 F1 season but then steadily slackened off. The result: Mattia Binotto leaves the team as principal at the turn of the year.
Rosberg describes the role of a team principal according to motorsport.com:
"That is one of the most difficult jobs in the world. It will be tough for Ferrari. Because it's not like there are many people up to it on the market.
"That role is complicated everywhere, much more there because you have incredible pressure. Let's see what solution they find…"
The German is sure that the way of swapping management positions needs to be corrected.
"I don't know about that. I know that continuity is a value in Formula 1; I know that Mercedes and Red Bull haven't changed most of the key people for ten years or more. And that's what Ferrari lacks."
The role of the first driver of a team is a point of discourse. Should the team choose one number-one driver? If so, who?
Rosberg assesses the situation at Ferrari as not having to decide between Charles Leclerc and Carlos Sainz.
"No, that is certainly not the key to the change that is needed. He must do as in 2022, leave them free to run".
Rosberg appreciates the world champion
Rosberg is positive about Max Verstappen, who had a rather alarming and unlucky season initially.
"Verstappen has won two world championships. At 25 he has already won more than Alonso. He has an incredible talent and is now complete: he has a warrior spirit like Schumacher or Senna, yet he no longer makes mistakes.
"And in fact no comrade can keep up with him".
Rosberg was particularly surprised by the race to catch up – after the third race, Verstappen was trailing Leclerc, and many spectators thought the season was over for him.
"I would also add that I was surprised because he got off to a bad start because Ferrari was superior. He pulled off a historic season with 15 wins. He will remain among the 5 greatest ever".
It remains to be seen whether the change of leadership at Ferrari will end positively. It would be desirable for the traditional team to fight in the front field.
Feature Image Credit: Photo by Andreas Rentz/Getty Images for Greentech Festival