Latest Episode | Cut To The Race Podcast
McLaren's Lando Norris has been uncharacteristically merciless in his most recent comments about teammate Daniel Ricciardo.
The 21 year old is racing for the Woking based constructor for his third consecutive year and welcomed former Renault driver Riccardo to the team ahead of the current season.
Since making his debut in 2011 and up until the end of 2020, Ricciardo had raced for four teams; HRT, Toro Rosso, Red Bull and Renault.
Each time he'd switched teams, the 'honey badger' had quickly adapted to the new car and immediately showed his talents behind the wheel. His stand-out confidence on the brakes when overtaking earnt him the right as one of the 'late breakers' amongst the field.
However since his move to McLaren this season, Ricciardo is the first to admit that he's been struggling to get to grips with the MCL35M.
Last week's Spanish Grand Prix was the first time he'd out performed Norris. Yet that doesn't deter from his underwhelming first three race weekends, including a shock Q1 exit at Portugal.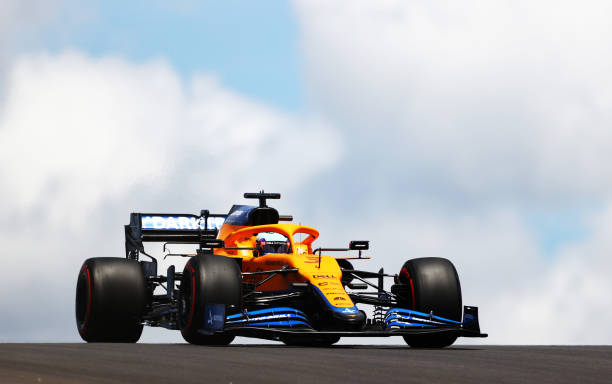 Credit: Bryn Lennon , Source: Getty
On the other side of the garage, Norris looks to be in the form of his life. The youngster has impressed with a new sense of maturity towards his racing and claimed top five finishes in the three opening races.
This included a tremendous third place at Imola to stand on the podium for the second time in his career. However, coming away from being beaten by Ricciardo in Spain, Norris has expressed a surprisingly uncharitable attitude towards the Australian's struggles.
According to an article by GP Fans, when asked if he felt sorry for his team-mate, Norris replied: "I would say no. I don't want to be mean but I don't have sympathy.
"At the end of the day, it was his decision to come to McLaren. It is the decision of any driver to go to a different team and it is up to him to do a good job.
"It is as simple as that. It is up to him, it is not up to me to help him or up to me to make him feel better. It is his job.
"He will get there eventually but I don't have sympathy for someone if they are struggling or if they are finding it tough. That is just the way it is in life sometimes and I am sure other drivers are having the same thing."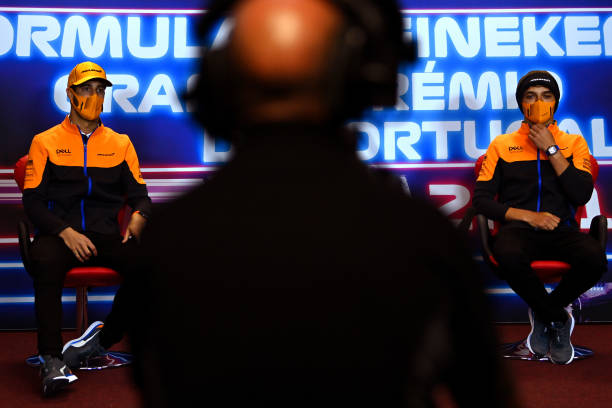 Credit: Pool , Source: Getty
McLaren are still aiming to repeat last year's success and take third in the constructors by the end of the year but it looks like Ferrari are going to be very close competition.
They're currently ahead of the prancing horses by five points but with their new signing Carlos Sainz looking to have already settled in, their strong threat remains if Ricciardo can't find form soon.