Latest Episode | Cut To The Race Podcast
Daniel Ricciardo didn't have the easiest time in the first half of the Formula 1 season. Can the summer break help him come back stronger?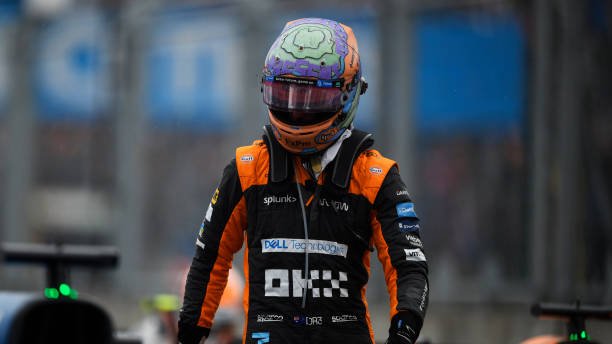 McLaren has had recurring problems with the MCL36 since the beginning of the season. Daniel Ricciardo, in particular, seems to be struggling again.
In contrast to his team-mate Lando Norris, he only scored 19 points – Norris has at least 76 points on the tally.
Now there are also rumours about Oscar Piastri, who could possibly replace Ricciardo at McLaren. 
Ricciardo's long-term plan at McLaren might end sooner than he would like. Now F1 is on summer break, which hopefully can give him back some confidence.
The summer break as a reset for Ricciardo
Last year, Ricciardo got more out of himself and the car in the second half of the season than before. The immense success came at Monza, where he finished third in the sprint race and won the Grand Prix.
This year, too, he hopes the summer break will bring back his energy and prepare him for the Triple Header right after the season resumes.
According to motorsport.com, Ricciardo manages to switch off very well:
"To be honest, switching off normally gives me like a natural reset.
"To a point where I imagine in say 10 days, two weeks into the break, I would have kind of got the holiday out of my system, and then I'll build that hunger back again.
"So I'll naturally think about it, after getting time off. That's normally how it works for me.
"Again, go out with friends, drink some beers, have fun. And then I'll get to the point where I start to not feel guilty, but just like alright, time to turn it on again. And then it's kind of a natural switch that will come back probably after 14 days.
"A bit like last year, [I want to] kind of start that second half of this season with a positive bang and just to get the ball rolling. The triple header, it's intense.
"So I think come out and set some strong intentions. That's the plan. Obviously, it's easier said than done. But that's certainly the plan."
The desire for more is still inside Daniel Ricciardo. We hope that in three weeks at Spa, he will be able to show that the summer break has done him good and that he can start again refreshed.
Feature Image Credit: Francois Nel via Getty Images