Latest Episode | Cut To The Race Podcast
Daniel Ricciardo opens up about the decision to return to Red Bull rather than take up an offer from Mercedes.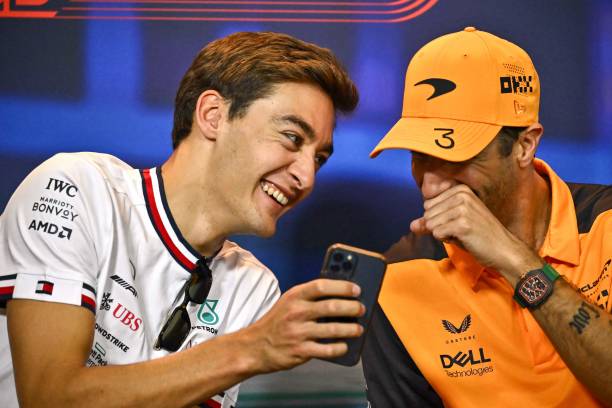 A rollercoaster ride of emotions marked Ricciardo's stint at McLaren. Alongside many lows, there was the highest high in a long time: the victory at Monza 2021 with a McLaren 1-2. Nevertheless, things didn't really click for the Australian with the team from Woking. The fact that Ricciardo is now leaving the team after two seasons instead of three has shaken up the grid. Oscar Piastri will drive for McLaren in 2023, and Ricciardo is left without a permanent cockpit.
But for him, the sabbatical is a good option – even more so now that he can spend it behind the scenes at Red Bull. As the third driver, he is mainly responsible for marketing and simulator work.
Ricciardo explains reasons for turning down the Mercedes deal
It is an open secret that Ricciardo has been in talks with Toto Wolff, Mercedes F1 Team boss. The public exchange of merchandise was only one aspect.
Ricciardo explains how the talks went, according to GPFans.
"There were talks with Mercedes. I was appreciative of their engagement because there was certainly an appetite for that.
"[But] It kind of stalled a little bit, and then the Red Bull stuff started to make more and more sense and that had more and more legs, and then it kind of naturally progressed as it did.
"There was a part of me as well where, when I was at Red Bull, Mercedes was always the team. Of course, they were dominating. It was a team I was looking at.
"I had some conversations with them back in the day, and to have a few more now was nice. Again, it was nice just to still be valued by some top teams after the couple of years I've had."
The feeling of being at home
The bottom line is that Red Bull approached him at the right time. The fact that Ricciardo kick-started his Formula 1 career with the Milton Keynes team and stayed with them from 2014 to 2018 probably also played a role. The family environment gives the Australian security, which he can use after the switches from Red Bull to Renault to McLaren.
"I also thought I was more like 'Look, I've obviously jumped around a bit the last few years and maybe a bit of familiarity would be good for me', just to go back and work with people I've worked with before," Ricciardo said.
"I appreciate the cars have changed now but a car I gelled very well with, going to do the sim work and this is the environment that would kind of settle me and make me figure out the next step beyond this and what I really want after 23."
After this season, Red Bull will give Ricciardo what he needs: some distance from everyday racing without losing touch with Formula 1.
Feature Image Credit: Photo by Jakub Porzycki/NurPhoto via Getty Images