Latest Episode | Cut To The Race Podcast
Former Formula 1 racer Hans-Joachim Stuck believes that Red Bull should drop Sergio Perez for Daniel Ricciardo.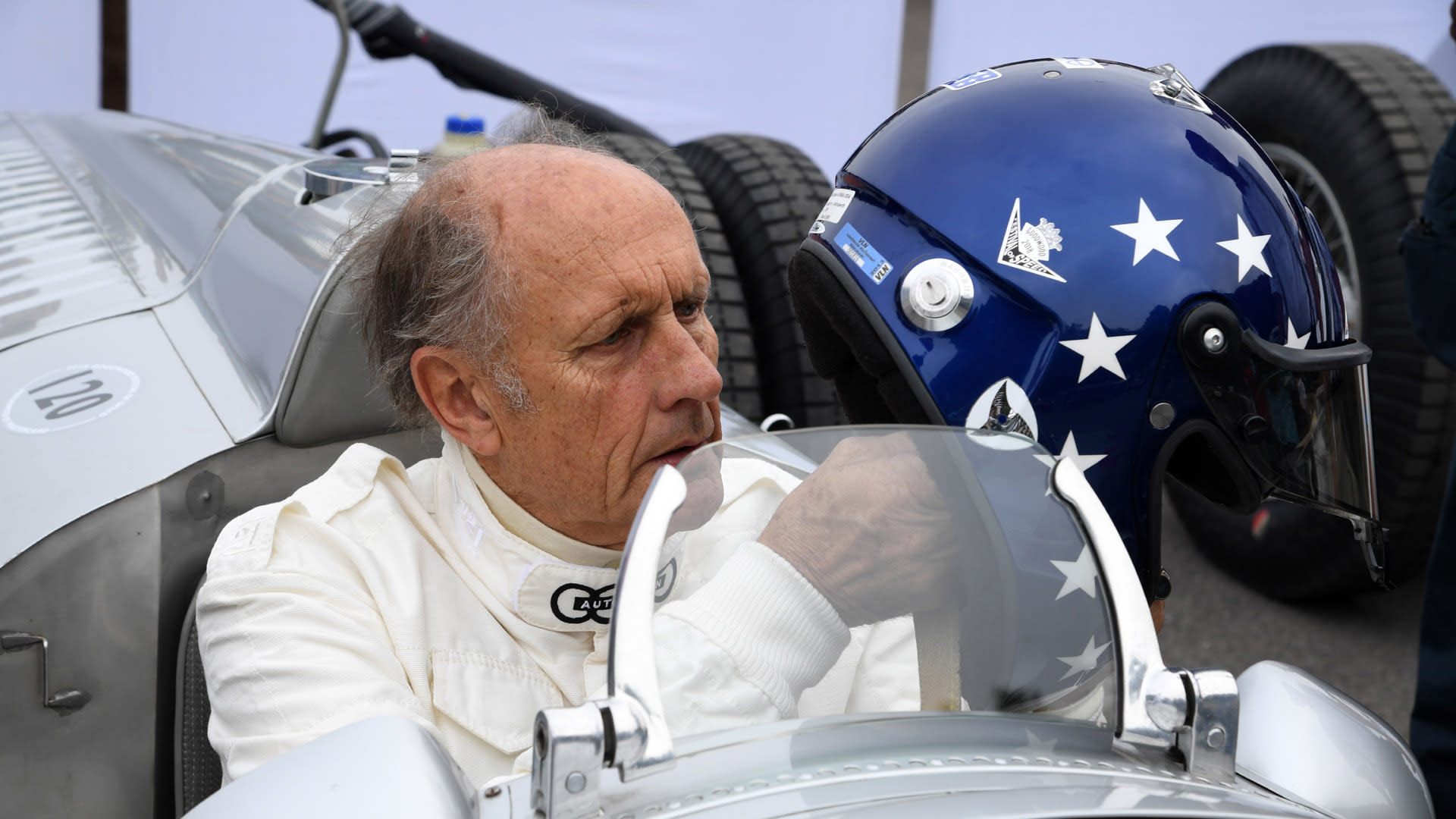 Stuck, who raced in Formula 1 between 1974 and 1979, thinks that Ricciardo should be given the opportunity to race alongside Max Verstappen at Red Bull.
The latter leads the Drivers' Championship comfortably over teammate Sergio Perez, who has scored 125 points less than the Dutchman. There is a strong indication that Perez's Formula 1 seat is in danger should his recent run of poor performances continue.
Speaking to Eurosport.de, Stuck is happy to see Ricciardo back racing in F1 but thinks the so-called "Honey Badger" should be granted an opportunity in more competitive machinery. He said: "This is a man who, in my opinion, belongs in Formula 1. He'll prove that when he's in a good car."
"I'll keep my fingers crossed for him that he will be Max Verstappen's team-mate if Red Bull can't get along with Sergio Pérez anymore. Ricciardo deserved it."
Ricciardo returned to F1 at Red Bull sister team AlphaTauri following Nyck de Vries' dismissal from the Faenza-based outfit two rounds ago.
The AT04 has proven to be one of the slowest cars on the grid this season, meaning the 34-year-old hasn't scored any points so far. However, his current teammate Yuki Tsunoda finished tenth at the Belgian Grand Prix, bringing into question whether the Australian has maintained the driving ability he has shown previously in his career.
Stuck continued by adding that he thinks it unlikely that Ricciardo will return to Red Bull next year. He stated: "It's difficult to foresee. I don't know what Helmut Marko is planning and what agreements Pérez and Red Bull have with each other. You just have to wait and see, that's an internal story."
"In any case, I'm happy that Ricciardo is back. I think that's great."
Hans-Joachim's perspective on modern F1
Stuck had a lot to say when it comes to the state of F1 as we know it today. Talking about the dominance of Verstappen and the team around him, the German said: "He is certainly one of the most outstanding drivers that Formula 1 has ever produced."
"Even in the times of Alain Prost, Ayrton Senna or Niki Lauda, ​​it wasn't the case that a driver duped the rest of the field like that… The overall combination of Verstappen and Red Bull… such dominance has never existed before."
The former F1 driver was more critical of the FIA, especially regarding their handling of the application of new teams like Andretti and their consideration of artificially tightening the playing field to make racing more exciting.
He added: "When the FIA ​​then bends to the will of those teams that are against such newcomers, I ask myself: do they still have all the cups in the closet?"
"It would be much more important for the FIA ​​to organize itself and let such extravagances as the pace car in the rain and such nonsense be."
Feature Image Credit: Getty Images