Latest Episode | Cut To The Race Podcast
Friday in F2 means Free Practice and Qualifying. After an action-packed opening weekend to the championship in Bahrain, what would lay in wait in Saudi Arabia?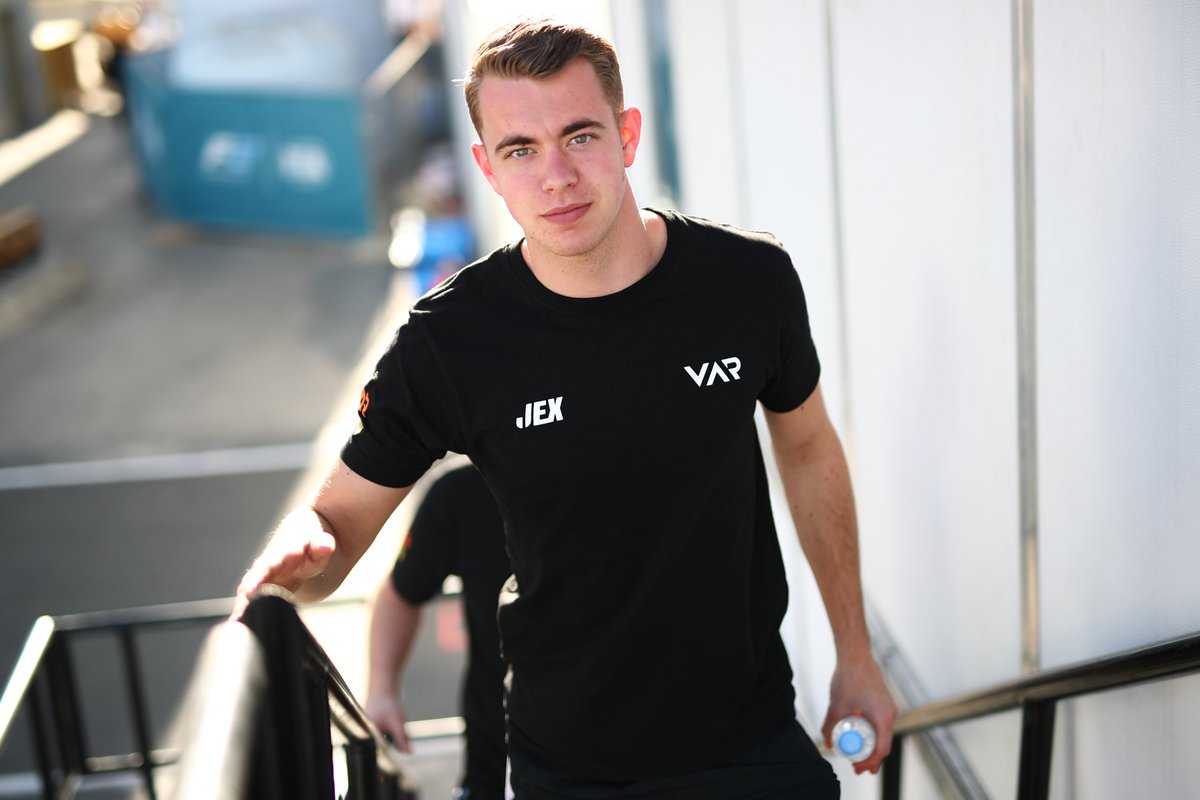 Heading into the weekend, there were a few questions to be answered. Will Jack Doohan – widely expected to be in the title conversation – recover from a so-so weekend last time out? Will ART continue to be the early class of the field? How will the rookies fare at a new circuit to them? It is, after all, a very different challenge to well-trodden Bahrain.
On media day, PREMA's Ollie Bearman spoke about how difficult Saudi Arabia's Jeddah Corniche Circuit will be but looked more than at home once Free Practice commenced.
Indeed, it was Bearman who topped the timing boards when the spinning Amaury Cordeel brought out the red flag with around five minutes to go of the weekend-opening session.
⚠️ SESSION WILL NOT BE RESUMED ⚠️

Amaury Cordeel's spin brings the session to an early end#SaudiArabianGP #F2 pic.twitter.com/jwdJWvp84i

— Formula 2 (@Formula2) March 17, 2023
It was a weekend going from bad to worse for the Invicta Virtuosi driver. On Thursday, it was confirmed that he had been fined for failing to complete his driver certification and VSC e-learning in time.
Behind Bearman sat teammate Frederik Vesti and ART rookie Victor Martins, who pipped Bearman to the F3 title in 2022. The French driver – more experienced than most making the step to F2 – has looked immediately at home alongside countryman Theo Pourchaire. The duo commanded qualifying last time out, but would the subsequent grid-setting session of the year provide more of the same?
The first half
Would experience shine through in qualifying, as the F2 cars piled onto the track to start the 30-minute session? Not only is the forward-most grid slot for Sunday's Feature Race up for grabs, but whoever manages to nab pole will also get two championship points added to their tally.
As ever with F2 qualifying, the opening salvo of the session saw the field bring life into their tyres. The Super-Soft tyres were the order of the day and would provide the drivers with only a couple of competitive runs.
After seven minutes or so, the times started to come in. Roman Stanek was quickly bested by Jack Doohan and Arthur Leclerc. However, Ollie Bearman soon topped the timing sheets, getting ever so close to the outside wall of the final corner.
However, Kush Maini continued to show pace in F2, before he too was surmounted by Victor Martins in the ART. This left Stanek and Doohan down in provisional P14 and P15. Thus showing how important track position is during the qualifying half-hour.
With 20 minutes still to run, Arthur Leclerc occupied P10 and the reverse pole position. After completing a cool lap, the field ramped up for their second push lap on their first set of Pirelli Super-Softs.
Doohan improved to P4, before being pushed down by Leclerc setting the fastest time of the session.
TOP TEN (18 mins to go)

Leclerc 📸
Martins
Bearman
Maini
Doohan
Daruvala
Vesti
Pourchaire
Fittipaldi
Boschung

Full timings 👉 https://t.co/qLgyAl7LUL#SaudiArabianGP #F2 pic.twitter.com/x53syswPJ0

— Formula 2 (@Formula2) March 17, 2023
VAR driver Richard Verschoor soon brought out yellow flags at Turn 22, which soon made way for red flags as the Dutch driver couldn't get running again.
New for 2023 is the rule that if you stop on track during a session, you're unable to further compete in that session. This, however, would be little consolation to the numerous drivers that were improving their times as the red flags came out.
🚩 RED FLAG 🚩

Richard Verschoor stops out on track after a spin#SaudiArabianGP #F2 pic.twitter.com/QhbjgtrKMw

— Formula 2 (@Formula2) March 17, 2023
Running soon resumed. Cars slowly began venturing out on track as the clock ticked towards the halfway mark in the session. Those who did re-emerge went out with the view to get a sighter lap in and re-heat their brakes.
the final 15
Ahead of the final runs, Leclerc led Martins with a 1:426.29. Following the pair were Bearman, Maini and Doohan. Bahrain Sprint Race winner Ralph Boschung sat in P10. It was his first win in F2. Can he go one better and take the Feature Race in Saudi Arabia?
With 10 to go, the first build lap was done. However, with another warm-up lap to complete, the 21 remaining runners continued to vie for track position.
PREMA's Ollie Bearman suffered a nasty snap of oversteer as he exited the first corners of his fast lap. Meanwhile, teammate Vesti went fastest. But Bearman would recover and take provisional pole before the pair were split by former PREMA driver Jehan Daruvala.
Their improvements would prove nothing to that of Victor Martins. The Frenchman emulated Pourchaire's Bahrain heroics by going a massive seven-tenths clear of Bearman in P2. The order down to P6 was more representative of F2, with just half a tenth separating those five drivers.
Yellows again turned to reds with two minutes to go. Arthur Leclerc stopped in Sector 3, bringing the session to a premature end, despite a couple of minutes remaining on the clock.
The younger brother of Charles Leclerc, the DAMS driver will be disappointed with P13. As with Verschoor's red flag, the rest of the field were unable to complete their final runs. What will Saturday's Sprint hold in store?
More red flags, perhaps. But almost certainly an epic dual between the all-rookie front row of Victor Martins and Ollie Bearman.
Results
🏁 TOP TEN – QUALIFYING 🏁

An all-rookie front row for the Feature Race with @VictorMartinsFR and @OllieBearman!

Full results 👉 https://t.co/qLgyAl7LUL#SaudiArabianGP #F2 pic.twitter.com/uo20R8VxlS

— Formula 2 (@Formula2) March 17, 2023
Featured Image Credit: @Formula2 on Twitter