Latest Episode | Cut To The Race Podcast
Red Bull believes the different variations in circuits will make it difficult to win all of the remaining races, despite having the dominant car.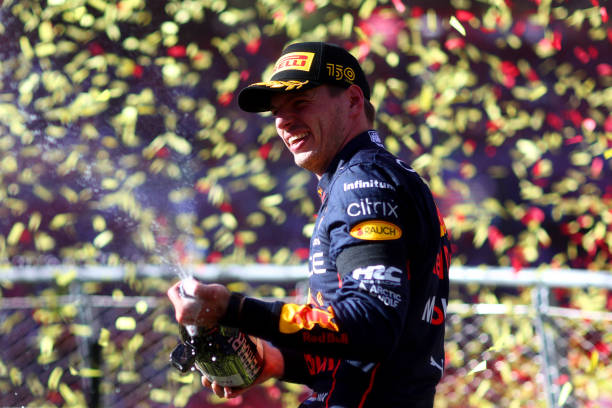 By having a healthy lead, Max Verstappen looks certain to secure his second drivers' world championship. The Dutchman could win it as early as the next race in Singapore.
The reigning world champion has won 11 races so far this season. He only requires three more race wins out of the final six to beat the number of wins in a season, held by Michael Schumacher and Sebastian Vettel.
Verstappen is also on for beating Vettel's record of nine consecutive race wins. The 24-year-old is required to win the next five races to beat it.
Both of these records could likely be broken, as the RB18 is clearly dominant. Ferrari claimed that the Austrian team have significantly better tyre wear than the Scuderia.
This season has six races to go, starting from a return to Singapore and Japan for the first time since 2019.  Then they will travel to the Circuit of the Americas, Mexico City, Interlagos, and the Yas Marina Circuit.
Mercedes need luck to beat Red Bull, says Hamilton
Mercedes have not had a great season this year, being unable to secure a race win. The Brackley team have suffered with their W13's porpoising.
Mercedes have found themselves the third quickest car throughout the season, providing no match to frontrunners Red Bull and Ferrari.
Lewis Hamilton believes that the only way of being able to win a race this season is through luck:
"We have to be realistic, that Red Bull is almost unbeatable. It's going to take some real doing to beat that car. Performance-wise they are fully ahead of everyone.

"We have not caught them, we don't have upgrades coming to overtake them. And so it's going take some fortune going our way."
The seven-time world champion came close at Silverstone, showing great pace in the race. Without the safety car caused by Ocon, many believed that Hamilton could have won in front of his home crowd.
The 37-year-old almost won in Zandvoort, but a strategy error from Mercedes hampered the Briton's chances. The Silver Arrows have performed well at high-downforce circuit, as George Russell got pole position in Budapest.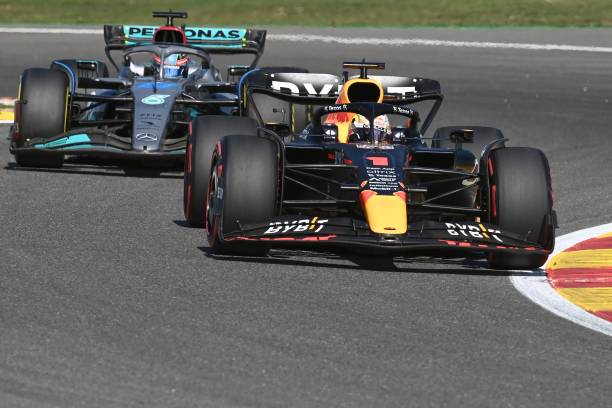 Variation in circuits will make winning all remaining races tricky
Red Bull boss Christian Horner is more pessimistic regarding the team's chances of winning every remaining race. The 48-year-old puts this down to the different types of circuits still left to race on.
The Briton was asked by Motorsport.com about potentially winning all of the remaining races, Horner replied:
"That's a massive ask and [there is] some huge variance of circuits.

"Singapore compared to Monza, it's got the most corners on the calendar. It's bumpy, it's a street track, so it's a much different challenge."
Despite earlier thinking about getting good points to secure the championship, Red Bull now have enough of a gap to attack every race to try and win. Horner pointed this out, saying: "We're in a great position in the championship. But we're going to attack every race and do the best we can, then the points will take care of themselves."
The Red Bull boss also acknowledge the impressive performances that the RB18 has delivered on different types of circuits, "But you know, we've been quick at Spa, Zandvoort, Monza and Budapest even. So on a variance of circuits, the car's performing really well."
Red Bull have had a healthy straightline speed advantage to the rest of the field, having a good engine and low drag. This was evident in the recent races in Spa and Monza, tracks that require good straightline speed.
However, the next race is in Singapore. The Marina Bay Circuit is one of the tracks that requires the most downforce. Teams will not be running low-drag setups as they will need as much downforce as possible to navigate the different types of corners.
"It should be one of the harder races I would say," Horner predicts.
Feature Image Credit: Marco Canoniero/LightRocket via Getty Images