Latest Episode | Cut To The Race Podcast
Red Bull Racing were "tipped off" over a harsher cost cap penalty according to paddock favourite Eddie Jordan.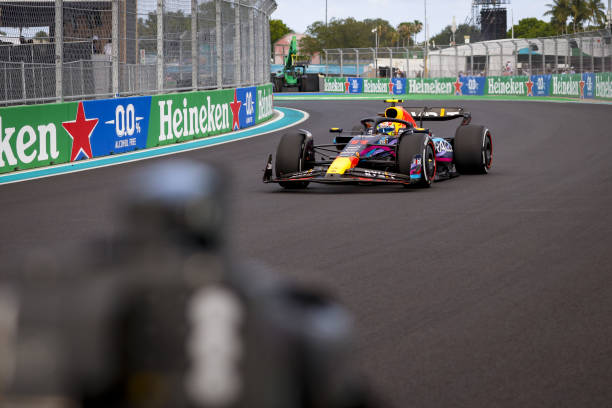 The Austrian, Milton Keynes-based outfit were judged to have broken the budget cap in 2021 with a penalty given to the team in October of 2022.
Red Bull, who are the current constructor's champions, face a massive financial penalty for their breaches whilst also facing a reduction in their wind tunnel time for the 2023 season.
Adrian Newey and his team would've been disappointed with the reduction of wind tunnel time, however, it doesn't appear to have set the team back having won all of the opening five races this season.
However, Jordan claimed that Newey himself didn't care about the financial penalty, having previously been tipped that they could face a 20% reduction in their wind tunnel time, rather than the 10% they ended up with.
"What he's doing at Red Bull is simply phenomenal," said Jordan on the Formula For Success podcast.
"I'm out cycling with him and we're preparing to do the Argus (cycling tour around Cape Town, South Africa) and this thing comes up about the penalty.
"I said, 'Come on Adrian, level with me.' He was reluctant to accept it, but he had to because they'd been tipped off to prepare themselves for a 20 percent reduction.
"He didn't care about the penalty with the money because an engineer will bankrupt a team if they get half a chance.
"He was lucky and Red Bull was lucky because it was an evolution, it wasn't a brand-new design."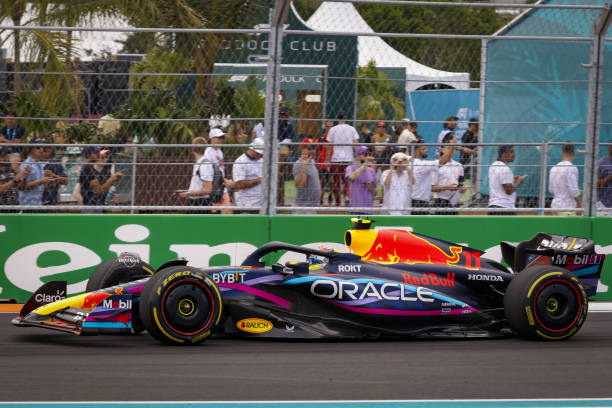 Red Bull continued the dominance that they had through all of last season in Sakhir during the first race weekend of 2023.
Max Verstappen showed why he is a two-time world champion winning the race by a comfortable margin with team-mate Sergio Perez coming home in second place to ensure the Red Bull's brought home the maximum number of points in Bahrain.
The dominance has been so impressive that the main talking point at the front of the grid has been whether Verstappen or Perez will win rather than a conversation about a different team taking the top spot on the podium.
Rumors persist that other teams have broken the spending cap since Red Bull's breach of the regulations in 2021.
As many as three teams are rumored to have broken the rules, with only time being able to tell what kind of penalties are awarded to those that have broken any rules.
Featured Image Credit: Charles Coates